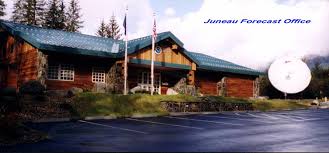 Juneau Foecast Office
Tom Ainsworth, the meteorologist-in-charge of the Juneau Weather Forecast Office since November of 2002, is retiring after 36 years with NOAA's National Weather Service.
Ainsworth retires on August 2. He started out in 1983 at the forecast office in Seattle.
He must like the weather in Juneau since he plans to continue to live here in retirement.