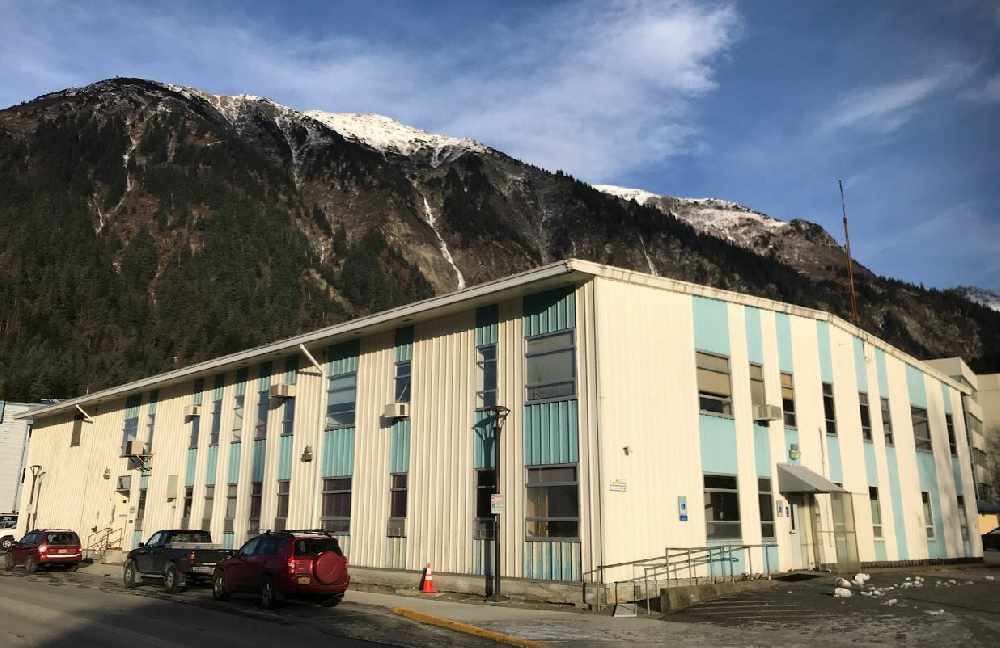 The CBJ warming center in downtown.
Juneau, Alaska (KINY) - The City and Borough of Juneau's cold weather emergency shelter has closed for the season.
The facility, located inside the former public safety building on Whittier Street, has been offering people experiencing homelessness an additional shelter opportunity on nights below 32 degrees since November 15. April 15 is the scheduled closure for the seasonal shelter.
CBJ partnered with AWARE, Glory Hall, and St. Vincent de Paul to provide staff.
The Alaska Mental Health Trust Authority provided grant funding for operating support. The shelter was open for 79 nights and served 179 individuals for a total of 1,612 bed nights. A bed night is considered one person in one bed for one night.
This was the second year CBJ has been operating the emergency shelter. Plans to provide a similar service next year will be coming together in the upcoming months.