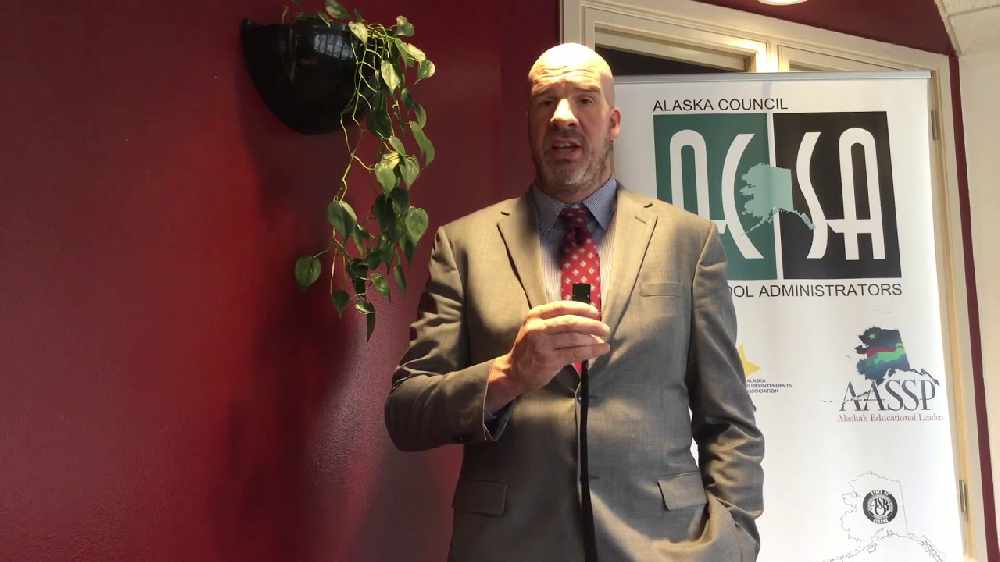 Tim Bauer.
Juneau, Alaska (KINY) - Tim Bauer will take over for Darryl Smith who plans to retire in July.
Bauer is currently Superintendent and Elementary Principal fo the Annette Island School District. He has a wide range of experience in education which includes human resources, collective bargaining, hiring, evaluation, special education, school safety, professional development, strategic planning, curriculum development and budgeting.
Bauer previously worked for schools in Pelican and the Aleutian Region School Districts. As a teacher, he taught AP English, Creative Writing, American Literature, Physical Science, Chemistry, History, Geography, Physical Education, General Math, Algebra, and Geometry.
Bauer has also been a high school basketball coach. He also served in the U.S. Air Force as a Pararescue Team Leader.
Superintendent of Schools Dr. Bridget Weiss said the district was happy to welcome Bauer aboard, "We are excited to have Tim Bauer join us in our effort to support the work of JSD. He brings well-rounded experience from his many roles and we look forward to his involvement in our many initiatives."
Bauer said he is looking forward to the opportunity. "I am honored and eager to be a member of the Juneau School District and inspired to be part of such a collaborative leadership team," he says, "I want to thank the school board, Dr. Weiss, the district leadership and, of course, the JSD community for this opportunity. My family and I are excited to be back in the community we love and to call Juneau home again."
Bauer received his Superintendent Certification/Endorsement from the University of Alaska Southeast. He holds a Master of Educational Leadership K-12 and Post Graduate Certification, Special Education from the University of Alaska-Anchorage, and a Bachelor of Arts, Secondary Education, English, University of Maine-Orono.