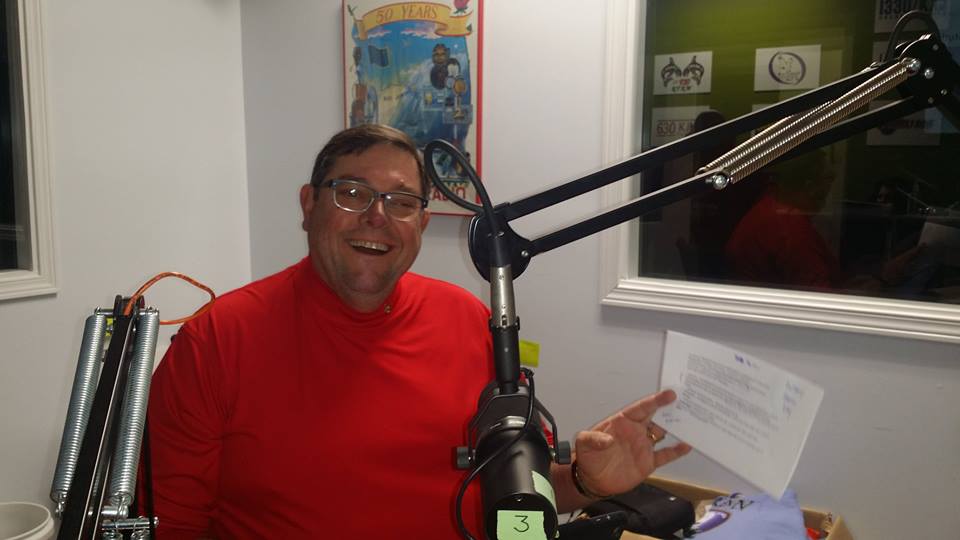 Steve Allwine.
Juneau, Alaska (KINY) - Steve Allwine was named the recipient of the Service Above Self Award for his over 30 years of service to the Juneau Rotary.
Allwine was praised for his volunteer work over the years. He has served as President of the Club, served as the club's auctioneer for various fundraisers, and has been an active volunteer in efforts like bell-ringing during the holiday season and raising food to help the Southeast Alaska Food Bank.
As president and co-owner of Mendenhall Auto Center, he also has donated the showroom for the club's wine auction for many years. He also has hosted Rotary after-hours on numerous occasions.
Allwine continues to host the Dodge Boy's Country Caravan that is heard weekly on TAJU 105.
He was also an active participant in Rotary Radio, an annual multi-club fundraiser that helps to eradicate polio. The event is sponsored by the Juneau Radio Center.
One of his more tireless efforts was his support of the Four Story Totem Pole in front of the Juneau-Douglas City Museum.
Allwine and the Mendenhall Auto Center also are generous supporters of the United Way of Southeast Alaska and Trail Mix.
The Rotarian of the Year "Service Above Self" Award is the highest honor club members can bestow upon a fellow member. It recognizes and honors a member who, over time, best exemplifies Rotary's motto of "Service Above Self" and is based on club positions held, as well as contributions and service to the organization and community. To be considered, a Rotarian must be a member in good standing, active in at least three to four club activities, meet the professional standards and ethics exemplified by the organization's Four-Way Test, and be a member of the club for at least five years.
The award, which began in 2009, has been awarded to John Sandor ('09), Sharon Gaiptman ('10), Bob Rehfeld ('11), Sally Saddler ('12), Wayne Jensen ('13), Denny DeWitt ('14), Sandy Williams ('15), J. Allan MacKinnon ('16), Virginia Stonkus ('17), Ann Metcalfe ('18) and Sally Smith ('19).