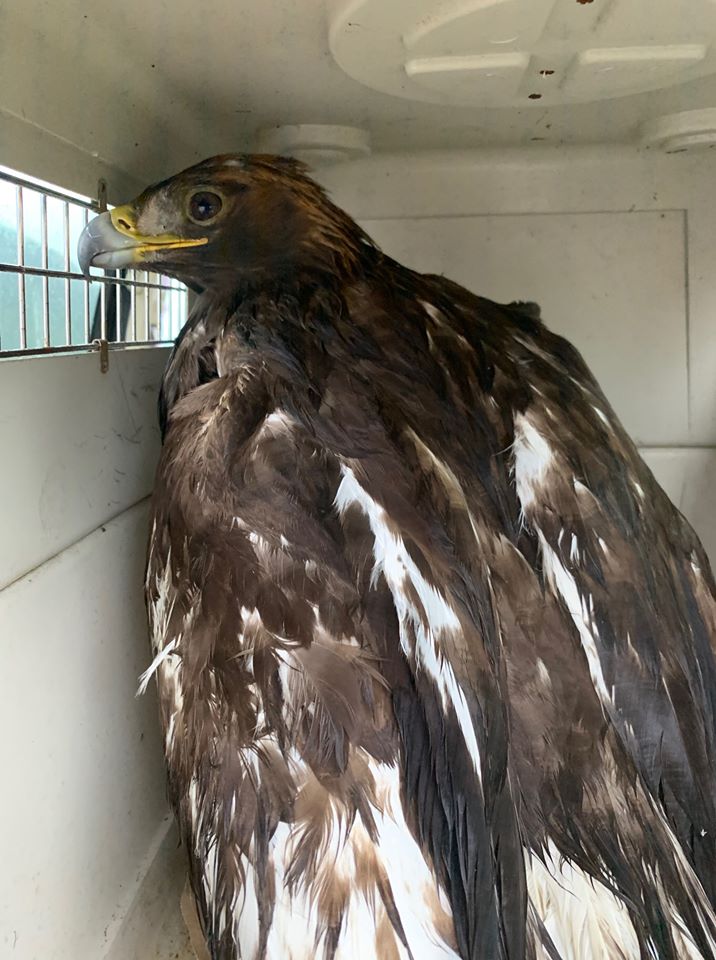 An injured raptor that was picked up Juneau Police Department in 2019.
Juneau, Alaska (KINY) - Juneau Raptor Center is not currently taking any birds in due to concerns over the Avian Flu.
That's according to Kathy Benner, the manager of JRC. She explained the direction she has received from the federal government on taking in birds.
"Because we don't know what birds have the bird flu and what birds don't, we haven't been ordered, but have received a recommendation that we do not pick up and bring birds into our clinics," Benner said. "Some raptor centers are much larger than us, they have their own standalone facility. They have an intake room, and they can quarantine, but we can't do any of that here because our clinic is basically one room. So, we are not picking up any birds at the moment."
If you find a bird, Benner says to call the US Fish and Wildlife Service at 1-866-527-3358.
Benner added that, if you find a bird in the roadway, try the hotline first. However, if you can't reach anyone, you can assist if precautions are taken.
"If it's a situation where they can't get hold of anyone, or like the eagle last week that was right in the middle of the road, we recommend putting on a mask and putting on gloves, just to protect yourself, and then just washing up really well afterward," Benner said. "The main thing is just to get it out of the middle of the road."