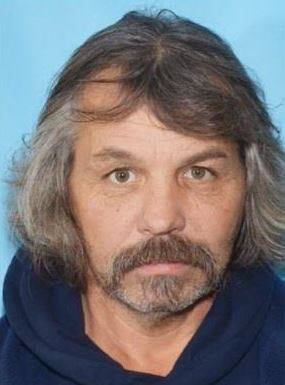 David Waits
Juneau, Alaska (KINY) - According to Lt. Krag Campbell, 56-year-old David G. Waits has been identified as the suspect.
According to Campbell, police received a call from Wells Fargo, reporting there had just been a robbery at the bank, located at 123 Seward Street at about 2:40 p.m. on Thursday.
Officers responded to the bank and met with employees. Officers learned that Waits had come into the bank and allegedly passed a note to a teller, demanding money. When the teller didn't immediately hand over the money, Waits reportedly became more aggressive in his demands. According to police Waits never directly threatened anyone at the bank, and there were no reports that he was armed with a weapon.
"Wells Fargo employees told responding officers that Waits presented a note demanding $50 and $100 bills," Campbell said. "Waits appeared intoxicated and at first they were confused by his demand. Waits repeatedly demanded the money and become more aggressive in his demands. This prompted the employees to become scared that Waits could harm them and they gave him one $100 bill. Waits took the money and left the bank."
Officers obtained the note and a description of Waits. Soon afterward, a JPD downtown officer located him inside the downtown transit center. Waits was taken into custody and taken to JPD for further questioning.