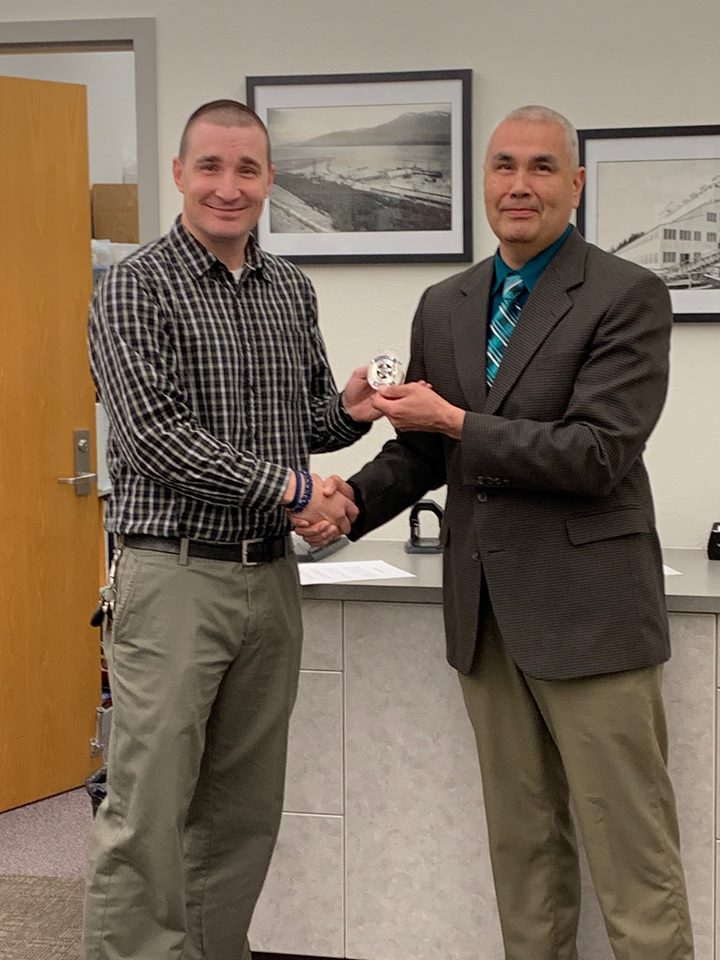 New Police officer Casey Camp shows off his badge issued by Chief Ed Mercer (right)
Juneau, Alaska (KINY) Officer Casey Camp was sworn into service by Juneau Police Chief Ed Mercer earlier this month.
Camp was born in Reno, Nevada, and grew up there until 8th grade. His family then moved to Roseburg, Oregon, where he called home from that point on.
Camp's dream has always been to work in law enforcement, and so to receive a position here at the Juneau Police Department is truly a dream come true.
Camp is excited to start this journey and to serve the city of Juneau and his fellow officers with honor and integrity.