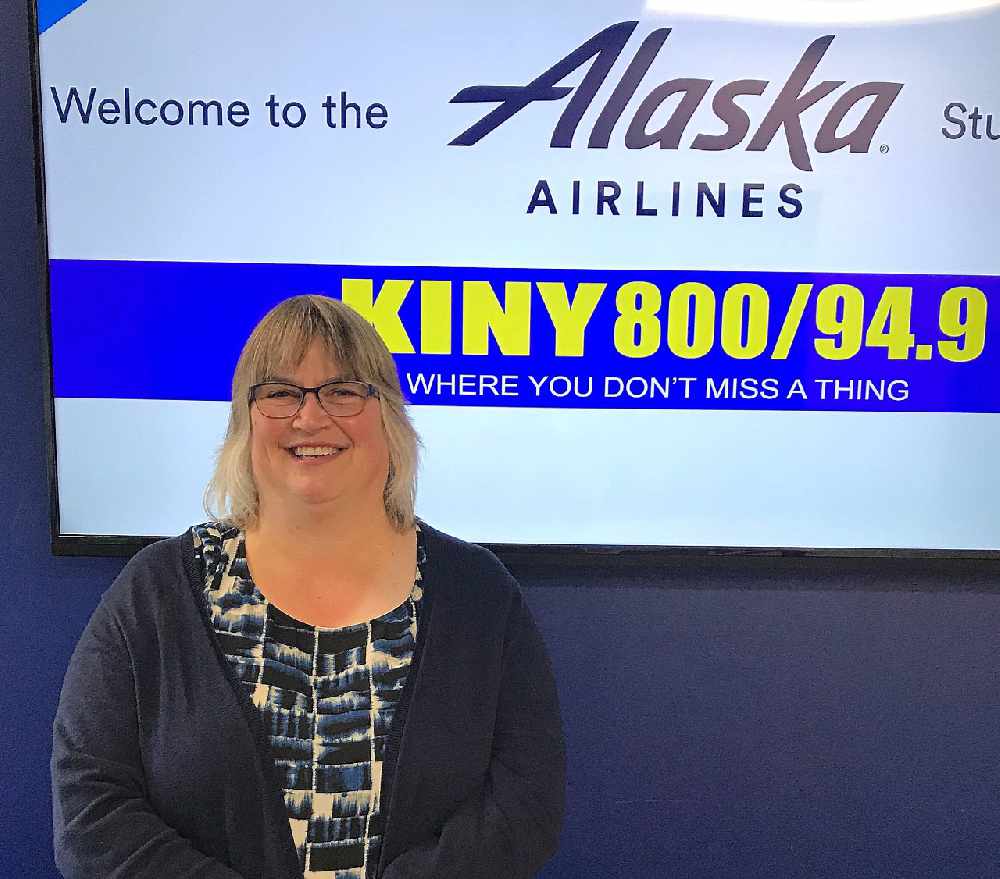 Juneau Mayor Beth Weldon
Juneau, Alaska (KINY) - After testing positive & recovering from COVID-19, Juneau Mayor Beth Weldon emphasizes the importance of testing.
Early on during her 14-day quarantine after having traveled to the Lower 48, Juneau Mayor Beth Weldon started to feel sick. She took a test for COVID-19 on May 26, and received a positive result on May 27.
The case was part of the State of Alaska COVID-19 case count on May 28, which the City and Borough of Juneau reported on in an information release that same day. Mayor Weldon was Juneau's 32nd COVID-19 case. According to Juneau Public Health Nursing, the case is attributed to travel outside of Alaska.

On May 14-17, Mayor Weldon was traveling down south to help out a family member. She flew back to Juneau early on May 18 and immediately went to her home residence to quarantine for 14 days, as was required by the State of Alaska Health Mandate 10 at the time. She conducted all CBJ business by phone or internet. After a couple of days, Mayor Weldon began to feel mild symptoms. "I was fatigued and I felt like I was coming down with a cold – a tickling in my nasal passage and a little irritation in my lungs," she explained.

Following public health guidance on testing for any new onset of COVID-19 symptoms, even mild ones, she completed a PCR test for COVID-19 through a nasal pharyngeal swab.
"It wasn't that bad. There is a perception that the test is extremely painful, but it isn't. If you have any symptoms at all, do not let the fear of pain stop you from getting tested. It takes about 20-30 seconds," Mayor Weldon said.

She continued to stay home and participated in municipal meetings online. Late last week, DHSS declared Mayor Weldon recovered. After consultation with Alaska Chief Medical Officer Dr. Anne Zink, Mayor Weldon decided to share her experience. Mayor Weldon considers her case of COVID-19 to be fairly mild. "The fatigue was true fatigue. I couldn't be up for any length of time. I took lots of naps during the day and there was one day when I was pretty sick; I just did not feel good at all. But I never had a fever," Mayor Weldon said.

An important message that she wants to emphasize: "Get tested even if you have the mildest of symptoms, because that's exactly what I had – mild symptoms. I didn't even have a runny nose."

The public can call Juneau's COVID-19 Screening Hotline at 586-6000, 8 a.m. to 5 p.m. daily, for any new symptoms of COVID-19, even mild ones. Symptoms include fever (greater than 100.4), dry cough, shortness of breath, difficulty breathing, chills, decreased appetite, diminished sense of taste or smell, diarrhea, fatigue, headache, muscle/joint aches, nausea, rash, rigors, runny nose, sore throat, or phlegm.

Mayor Weldon also encourages community members to continue practicing preventive measures to slow the spread of the virus: stay six feet or more away from non-family members; cover your mouth and nose with a cloth face cover when around others; wash your hands frequently.