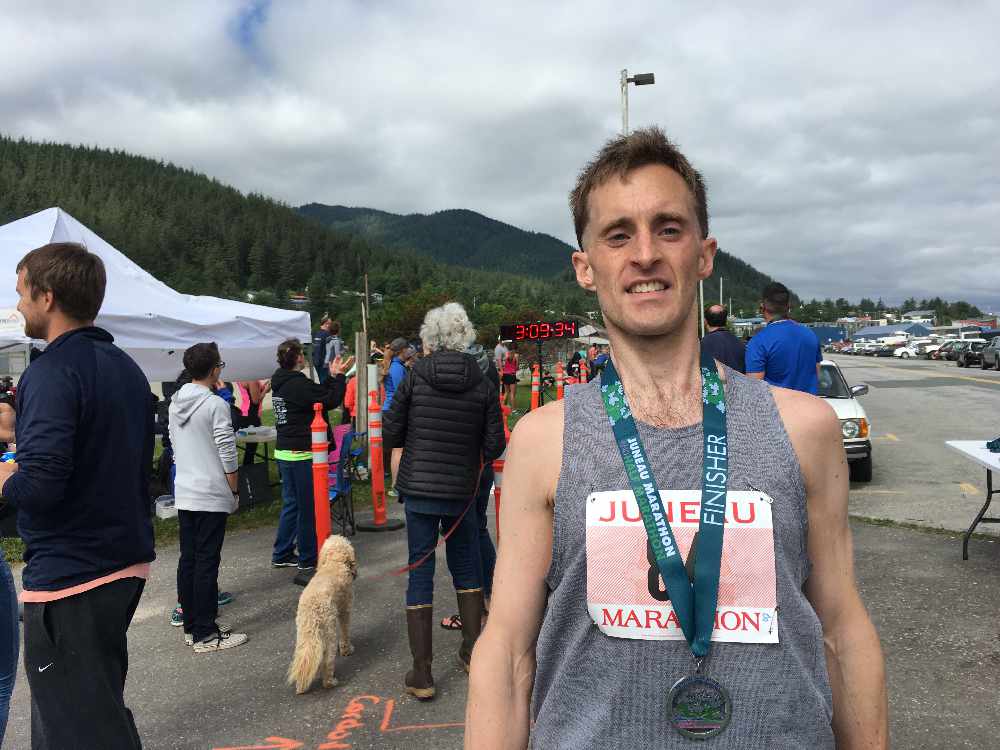 Juneau, AK (KINY) - The roads of Douglas were lined with runners pushing themselves to achieve during the Juneau Marathon. We chatted with winner of the full marathon Shawn Miller.
People of all ages participated in the run that started and ended at Savikko Park; there were over 200 participants. Afterwards, runners caught their breath among friends and were treated to a picnic. Josh Musson, one of the organizers of the marathon, was even one of the winners. He and his wife Lilian Burger-Pothier won the half marathon. Winner of the full marathon was Shawn Miller, an accountant for the State. Miller is an avid marathon runner, competing in over 12 races with about 7 of them being in Juneau.
Miller was impressed with himself and his time. He finished the 26 mile course in 2 hours 43 minutes and 21 seconds.
"I'm feeling very ecstatic because it's about 6 minutes faster than last year and about 12 minutes slower than my personal best here. I'm very happy with time considering how training has been going the last several weeks."
Miller was asked about his joy of running.
"I like how running really challenges the body and the mind and anyone that's willing and able to do it can go out and give it their best and really enjoy all the sport has to offer. I also really appreciate the dedication from everyone that comes out and puts this race on from the race directors to every volunteer. I applaud their time and effort to make this event the wonderful race that it is."
Funds raised during the event will go to future events, high school cross country teams in the area, and other club activities.
To stay connected with the various running groups in Juneau. Check out the Juneau Marathon website.