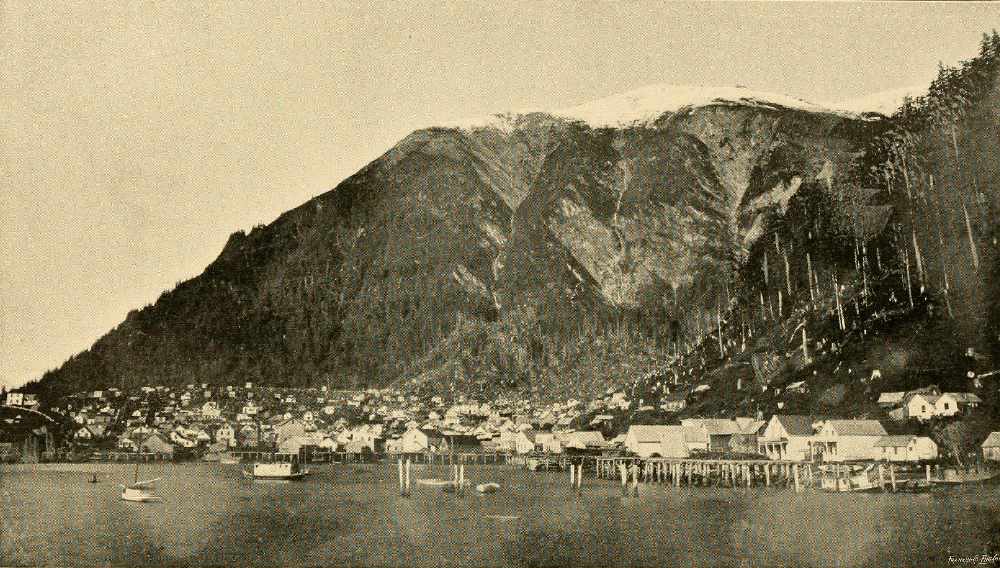 Juneau circa 1895 courtesy of Wikimedia Commons.
Juneau, AK (KINY) - There is a new effort being put together to better preserve Juneau's places and buildings with a major focus on keeping the unique history of the city alive.
The document draft shows opportunities for Juneau, rather than directly affecting specific properties. Allison Eddins with Historic Resources at the CBJ explained why they want to put this sort of plan together.
"We recognize that our current Preservation Plan doesn't really represent the diversity in histories and cultures that we have here in Juneau, so we wanted to make that a priority."
They also are working with the Native community to best represent that rich history.
"The plan recognizes that the city needs to take more of a leadership role when it comes to partnering with organizations to preserve Native culture and Native language. Through excellent resources that were provided to us, we have a list of local places that we're all very familiar with, but we know them as their English name and we don't know them at their Tlingit name."
Eddins says that this is an opportunity for CBJ to take the lead on preservation.
"So the plan is spelling out what that Tlingit name is; we want to recognize that and we also want to prioritize dual-language signage where it's appropriate in the city or when DOT is working on maintenance programs where they would be replacing the sign for Gold Creek let's say. Let's not put up a new sign that just says Gold Creek, let's put up a sign that recognizes the Native names Dzantik'i Héeni and the translation of that name in addition to Gold Creek."
Eddins explained that this plan is something she hopes the community reacts to and helps make something everyone can be proud of.
"It can't just be a group of city employees sitting around deciding what history that CBJ should tell and what culture we should preserve."
There is an upcoming meeting this evening at the Senate Building on South Franklin St that will start at 6 pm.
"We hope that we have done a good job and we would like the public to please come review the plan. We want this to be a document that the community can be proud of; we want to hear from you. This is a very public engagement heavy process and we want to see that continue."