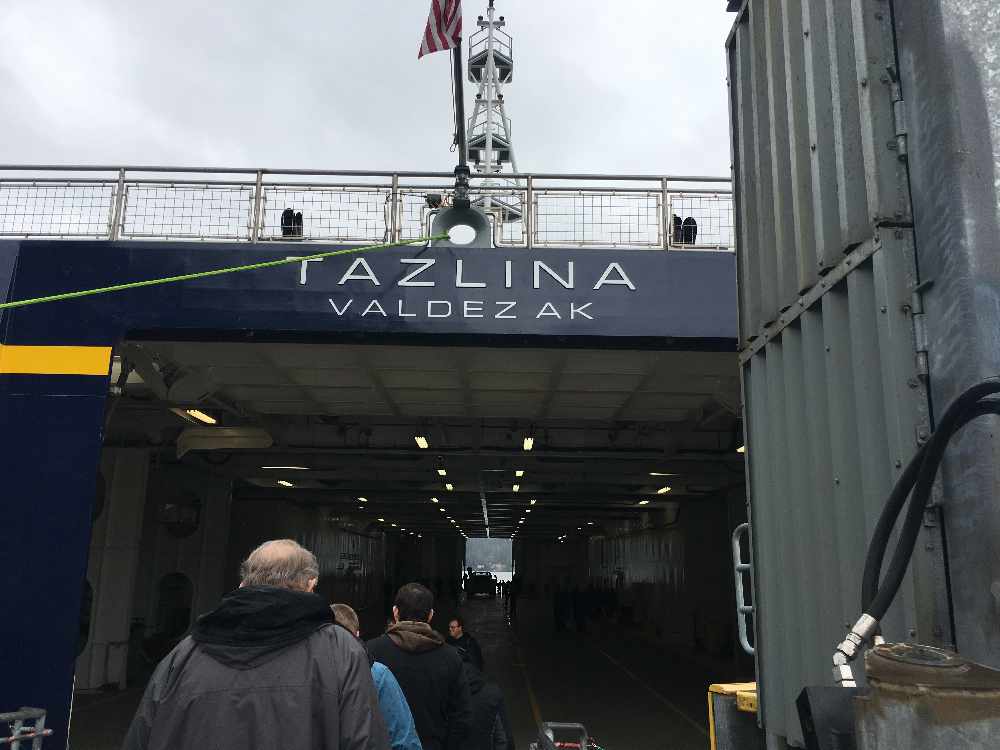 Visitors line up to tour the ferry Tazlina Sunday
Juneau, Alaska (KINY) - An open house for Alaska's new ferry brought a large crowd to the Auke Bay Ferry Terminal Sunday.
The visitors wanted the first glimpse of the new ferry, the Tazlina. The maiden voyage of the ferry is Tuesday.
The Tazlina is the first Alaska Marine Highway ferry built in Alaska. It was built at Vigor Shipyard in Ketchikan.
The ferry was named after the Tazlina Glacier that is located 43 miles north of Valdez. It was named by Malea Voran who won a vessel-naming essay contest as a 7th grader in the Port Alsworth Tanalian School.
Elaine Loopstera said she heard a lot of good things from the people who toured the ferry, "I think people are happy to see a new ship. We would like something with capability for longer sailing so the crew could stay on board. Hopefully, she can sail and keep us connected here in southeast because we really depend on a ferry system."
Amenities on board included an observation lounge, comfortable seating, a covered heated solarium, a cafeteria-style restaurant, a children's play area and a quiet room.
The ferry can carry 300 passengers and 53 standard vehicles.
Jean Shannon said she uses the ferry system regularly. "It is beautiful, plenty of space to meet everybody's needs, plenty of space for the kids, and comfortable seats, it's beautiful."
Tazlina will operate as a day boat between Juneau, Haines and Skagway.

Sound from Michele McWilliams, one of the visitors for Sunday's open house.