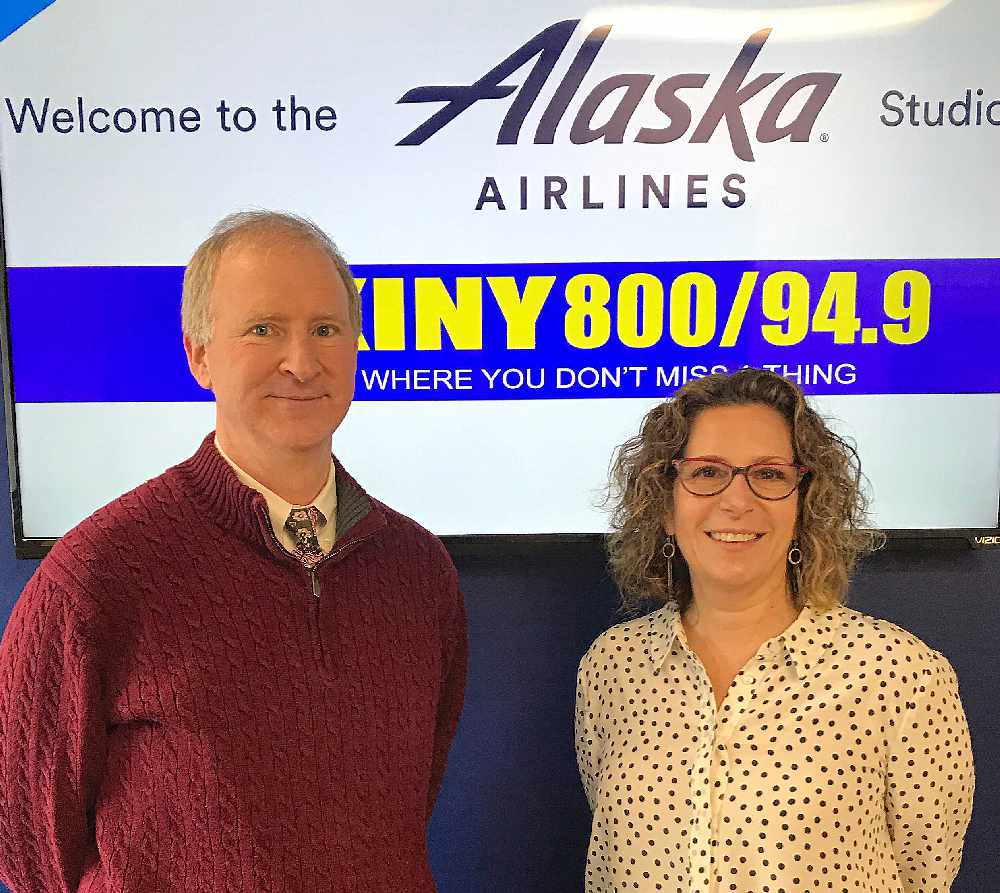 Juneau, Alaska (KINY) - Juneau is now an accredited Main Street America City.
Downtown Business Association President Jill Ramiel made that announcement on Action Line Wednesday. "We're happy to be the first to report it officially right here." She said Juneau is the first city in Alaska to win the designation.
Ramiel explained they have been working towards this goal for five years. She said the idea came out of Juneau Economic Development Plan when the McDowell Group suggested that her organization look towards this as something to help revitalize downtown Juneau. She said they finally reached their goal with the help of the Juneau Economic Development Council.
Council Executive Director Brian Holst joined Ramiel on the program. Both attended Main Street America's national conference in Seattle last week where Juneau's accreditation was announced.
When asked how Juneau will benefit from the designation, Ramiel said, "It gets us the ability to collaborate and network with thousands of other communities across the country. It gets us these professionals who work every day full-time on issues that are exactly the same that we have here.
And in some cases, they are not exactly the same. Ramiel said when she related the problem Juneau has with not enough parking downtown during the national conference, members from other cities told her that's a good problem to have since they have difficulty attracting people to their downtown area.
Ramiel said the national Main Street America team plans to visit Juneau at some future date