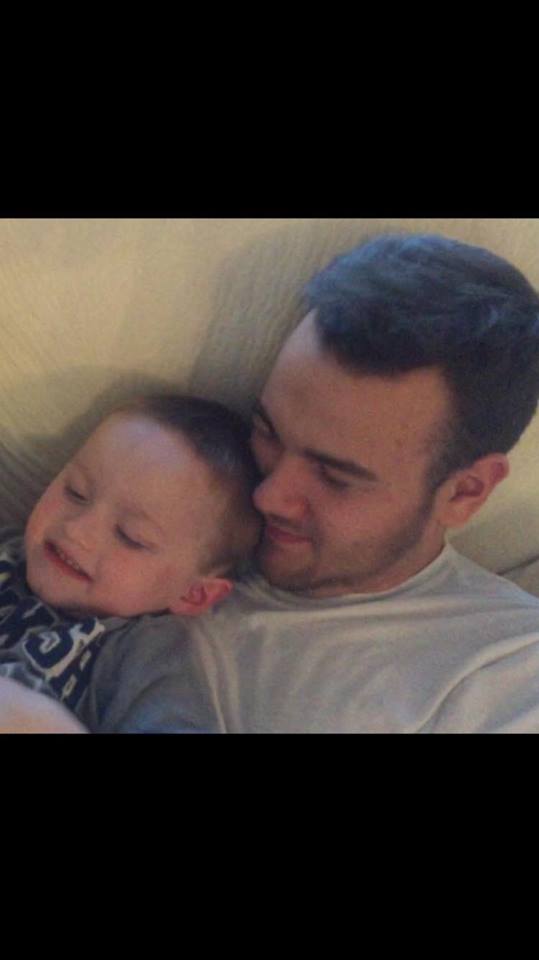 Cody Eyre (right)
Juneau, Alaska (KINY) Samantha Eyre-Harrison said her brother's shooting death is a wound that won't heal.
Cody Eyre, 20, was shot by Alaska State Troopers and Fairbanks Police on December 24, 2017.
The family has indicated they will file a wrongful death lawsuit in the case. They are awaiting reports from the incident before proceeding.
Eyre-Harrison said everything the family has experienced in the last year has added insult to injury. He said they have faced obstacles to get elementary, basic things like a police report about the shooting.
Police have released some video footage of the incident. They have ruled the shooting justified as Eyre was armed, and had made threats and pointed the gun at officers.
Cody was an outdoorsman and lived a semi-subsistence lifestyle. He was really good at hunting, fishing, snow machines and the outdoors. "He was very Alaskan, very family oriented,"
He had ADHD (Attention deficit hyperactivity disorder).
She said the police report, state autopsy report, his medical records, the 911 call, audio from 10 officers, body camera football, and other evidence have not been released.
One option is filing the wrongful death lawsuit anyway and getting the evidence during the discovery process. She said the case brings up some sore subjects that Alaskans don't want to hear.
"It's heavy, it's dense, it pulls at peoples heart strings. It deals with a lot of issues that this state doesn't handle well like mental health, resources for mental health and deep-rooted racism toward Alaska native people," she added.
Members of the family also plan to take part in the Indigenous Peoples March in Washington, DC. It is scheduled for Friday, January 18. A focus this year will be on missing and murdered Native women. They also plan to work on state law changes to provide more police training to deal with people that have a mental illness or disorder.
They also would like third-party independent investigations of all police-related shootings.
The family held a protest march on the anniversary of Cody's death in Fairbanks. Another protest was held at the State Capital building in Juneau.
Police have released body camera footage and audio of the shootings and say it was justified. They say they ordered Eyre to drop his
gun over 80 times before he made threats and pointed the gun at officers