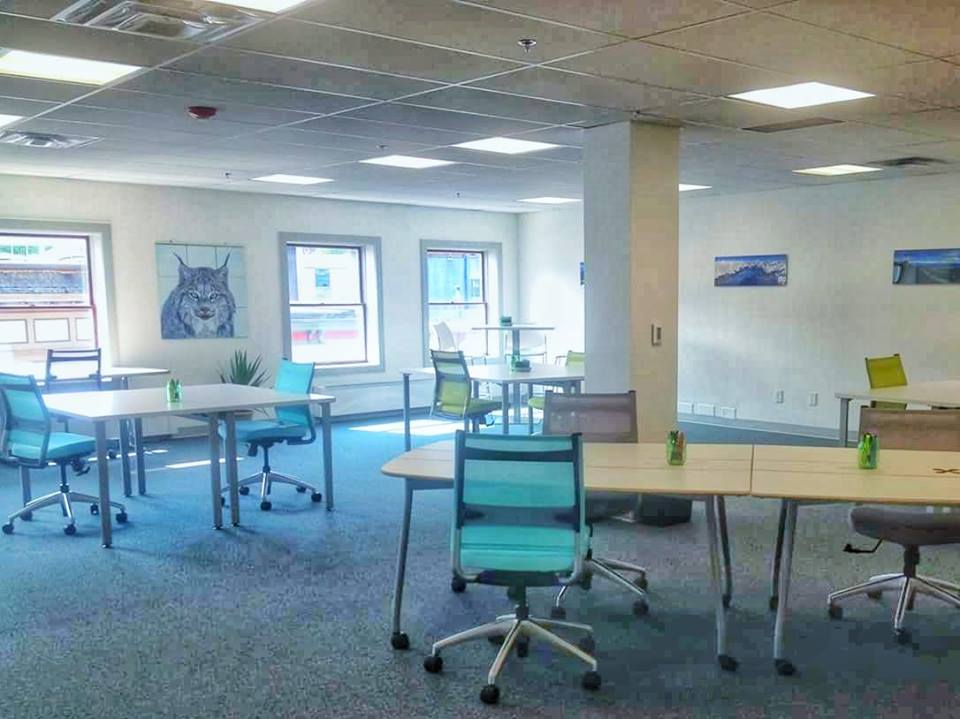 Juneau, AK (KINY) - Juneau now has another way to further collaborate with other workers with the launch of the Juneau Coworking Space. 
The space is currently free to utilize from now until the end of the year as a way to foster networking and working with others. Focused more towards office work, but also capable of events and classes, Juneau Coworking is looking to further enhance downtown business. The Juneau Coworking Space is located on the third floor of the Senate Building on South Franklin Street. They're open from 8 am - 6 pm through the week with it closed on the weekend.
The Juneau Coworking Space is not the same as the Juneau Maker Space on Douglas; they're two separate spaces run by different groups.
We talked to the founder of the space, Conroy Whitney, who wanted to emulate coworking after a similar space in Anchorage inspired him to be more social and more productive.
"It has made a big impact on my life to have a co-working space wherever I've lived. As a software engineer with remote clients, it's very easy to work at home and not really interact with people all day, I talk to my dogs and vacuum a lot and those all cut into productivity and kind of just socializing. My first experience with co-working here in Alaska was The Boardroom in Anchorage and that really just changed my perspective of Alaska, I had met a lot of great people, I got out, I was very productive, and I wanted to have something like that here in Juneau both for myself and for others."
Whitney explains that there is a lot of value in coworking.
"Co-working is about productivity and community. It's a place to be very focused on your work. People come in here to get a lot of stuff done, but it's also a place to meet other people like you. So, people that are remote workers or freelancers, or have their own businesses, there's a lot of power in networking and then finding your tribe, so that's one of the main purposes of a place like this."
There are many things that could be done with the space.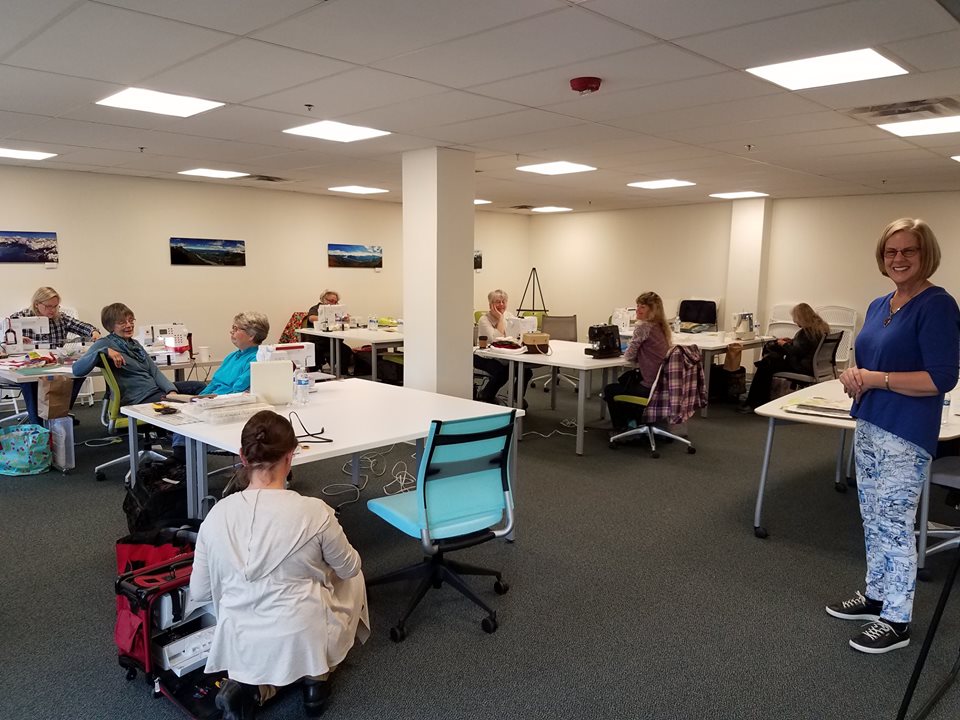 "Another benefit of having a space like this is that you can host events as well. Right now we actually have a sewing workshop that's going on; Changing Tides here in the Senate Building on the second floor is facilitating that. There's going to be a Rotary meeting here, so you can have a board meeting. There's a conference room that you could book."
"One of my main hopes is that they'll be a sort of entrepreneur school, trade school, or something where people from the community are able to put together classes or sessions or lectures and really just build community and connect with each other in a meaningful way."
The Juneau Coworking Space is also holding an open house for First Friday.
"We're hosting our first Friday this coming Friday on October 5th. Definitely come check it out. I think we'll have some apple cider, maybe some treats. There is some art on the wall from the Juneau Artist Collective downstairs and it would be great to see you."
Find more information about the Juneau Coworking Space on their Facebook page or their website.