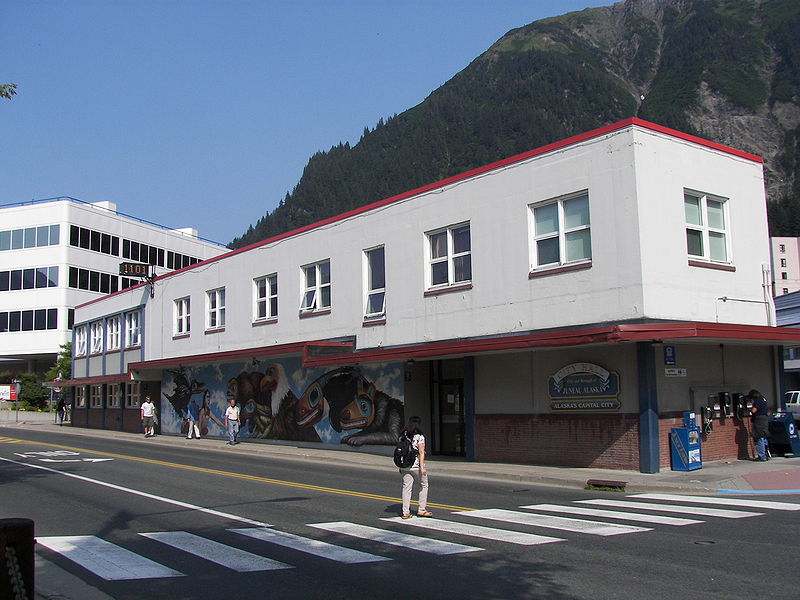 Juneau, Alaska (KINY) - The City and Borough of Juneau plans to conduct the 2022 municipal election itself, instead of partnering with the Municipality of Anchorage, as was done in the last two elections.
In 2020 and 2021, CBJ conducted the election in partnership with Anchorage, allowing the city to use the municipality's election center and staffing resources. However, City Manager Rorie Watt said on action line that with a new elections center under construction in Thane, the city will be managing its own election this year.
"We've got the old warehouse down on the rock dump, we call it the Thane storage building, and we're renovating that into the vote by mail center. So we've got a contractor who's making some improvements to the building and we've ordered equipment that will automatically count ballots and we're making enough space so that the public can observe. It's a fairly complicated process, but that'll be ready and we're having vote by mail election this year, and every year," he said.
Some of the benefits Watt outlined were; not having to ship out ballots, the election being managed locally, and the ability for a voter to observe the election process. He was asked about the return of election central, which in the past has been held at city hall and centennial, he said "I imagine we'll have something like that."
The candidate filing period opened Friday morning and ends on the 25th. Three seats are open on the city assembly and two for the board of education.
Incumbent areawide assembly member Carole Triem, District 1 incumbent Greg Smith, and District 2 incumbent Wade Bryson all announced their intention to run for re-election. School Board incumbents Deedie Sorensen and Emil Mackey confirmed with News of the North their intention to file.