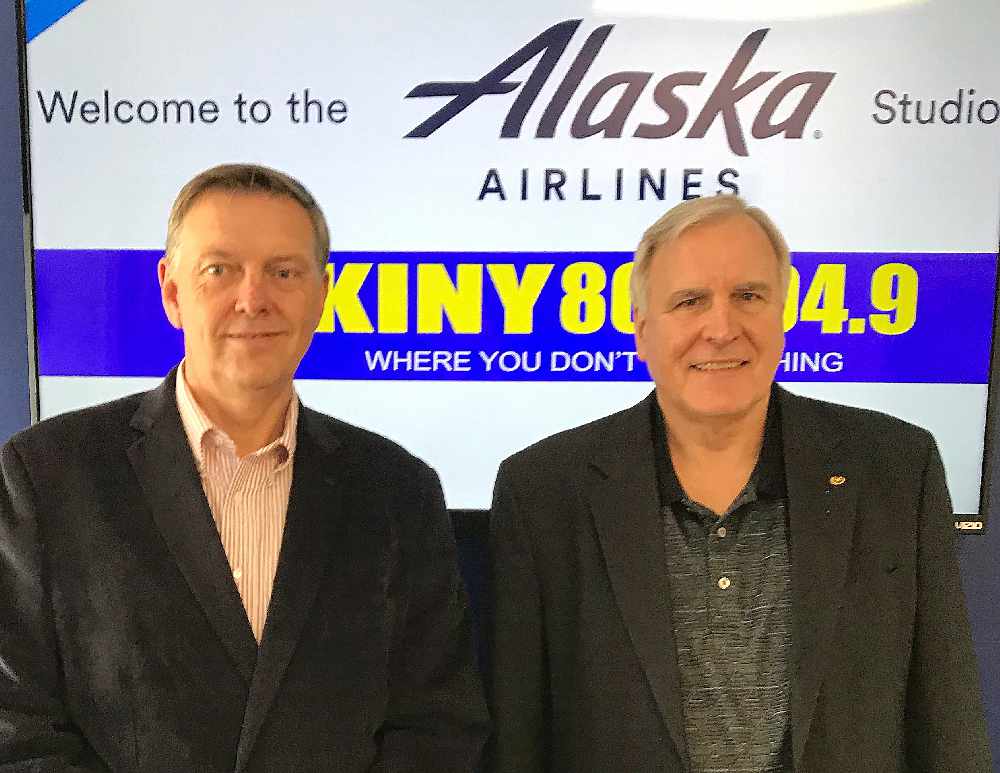 Juneau, Alaska (KINY) - Juneau Chamber of Commerce officials report they have been receiving positive response to their message on Governor Dunleavy's proposed budget for next fiscal year.
The chamber has said that the Governor is scaring people with his proposed spending plan. They have used counseled lawmakers to craft a reasonable and responsible budget that inspires confidence among Alaskans.
Chamber Executive Director Craig Dahl, Past President Richard Burns, and current President Mike Satre made their remarks on Action Line.
Dahl said he's been stopped most every place he's gone the past two weeks complimenting the chamber of taking the position and getting out there and talking about it. Burns said it was surprising to him how many people have come up to him to thank the chamber for saying something that needed to be said. Satre said it fits the plan that they had once the Governor rolled out his budget. "We said the Juneau Chamber's role is to educate and inform our member about what this means for our businesses, for our region, for our state and then to come to a spot of advocacy. I think that's exactly what we're doing now."
Satre added that the chamber is pleased with how lawmakers are proceeding on crafting a budget for next fiscal year.