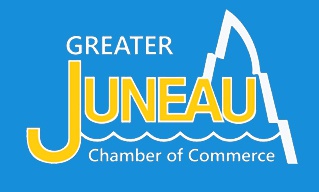 Juneau, Alaska (KINY) - How are Juneau businesses holding up during the coronavirus pandemic?
That question was explored with Juneau Chamber of Commerce officials on Action Line. Executive Director Craig Dahl said he thinks every business is having to deal with their own individual reaction to how to stay open. "First of all, I think the list of businesses that can stay open is pretty extensive and I think everyone else is having to deal with the reality of how to keep as many employees on board; how do they deal with the loss of business, loss of cash flow; and I think it's an ongoing experience at the moment that everyone's not sure.
He added that the chamber is trying to reach out and make as much information as available as possible, but it is a changing dynamic.
Chamber President Charlie Williams is heartened by the community's response. "I have to say I'm very proud of the response I've seen. It appears that Juneauites are really getting the message and following the directives that the health people have given us."
Dahl suggested ways Juneau residents could help local businesses. "Probably the first one that comes to mind is the fact that our restaurants had to close down and that we're forced into a take out only mode and many of those aren't able to shift." Dahl suggested that residents respond by ordering take out to support the local restaurants.
Dahl also suggested buying gift cards from businesses for future events. "That's another avenue to move that money out a little further and hope that the event will be there in the future. On the other hand, we're all asked to stay indoors so it's going to be hard to just go out and let's just say randomly shop. We shouldn't be doing that. So it's a catch 22."
Joining the chamber officials on the program was Cherie Curry, the general manager of Frontier Media which operates radio stations in Juneau, Sitka, and Ketchikan.
She preached the importance of looking local first. "I think we all have to continue supporting each other and don't just easily go online and hit that Amazon button. Get what you need locally if it's here."