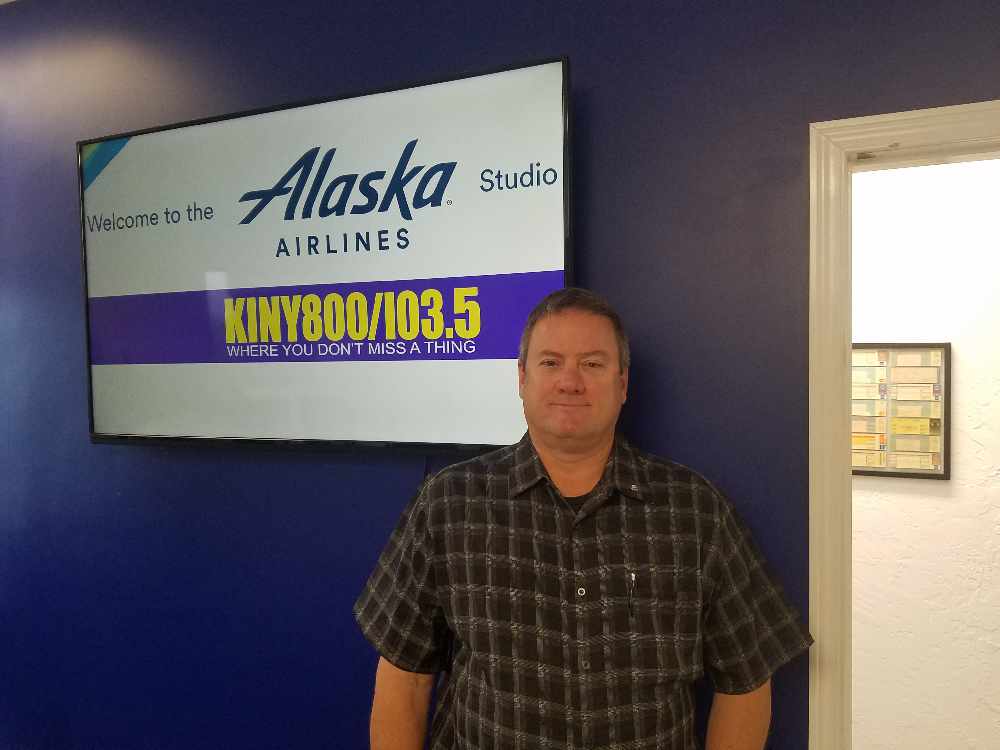 Chamber President Charlie Williams pictured from previous Action Line. President-elect Eric Forst (not pictured) joined Williams on Tuesday's program.
Juneau, Alaska (KINY) - The Juneau Chamber of Commerce is thankful that Governor Dunleavy moved to reopen the state's economy.
Chamber President Charlie Williams said on Action Line that he believes the Governor's decision is appropriate. "The reason we closed everything down was to flatten the curve. That curve is very flat and at some point, whether it's today, tomorrow, yesterday or six months from now, we do have to go back to normal. Right now we have a very good track record. We have a good history of being able to contain it and I feel like you kind of stick your nose out there and see if this will work. If it doesn't he can always put some restrictions back on." Williams added that businesses still need to encourage and promote social distancing and all the protocols to protect employees and customers.
President-elect Eric Forst was asked how Juneau businesses have faired. "It's been rough. As one of those Juneau businesses I can tell you it's been a rough couple of months. I think part of reopening is necessary. I think it's also necessary to save some of those businesses."
Forst was asked about businesses that might never reopen. "There'll be quite a few I think before this is all over especially those in the tourism industry. Some of those we're not going to know about until next year when they just don't open.
Both chamber officials said they were glad the Assembly agreed to follow the Governor's recommendations.
Forst also serves on the Economic Stabilization Task Force created by the Assembly to provide it with recommendations.