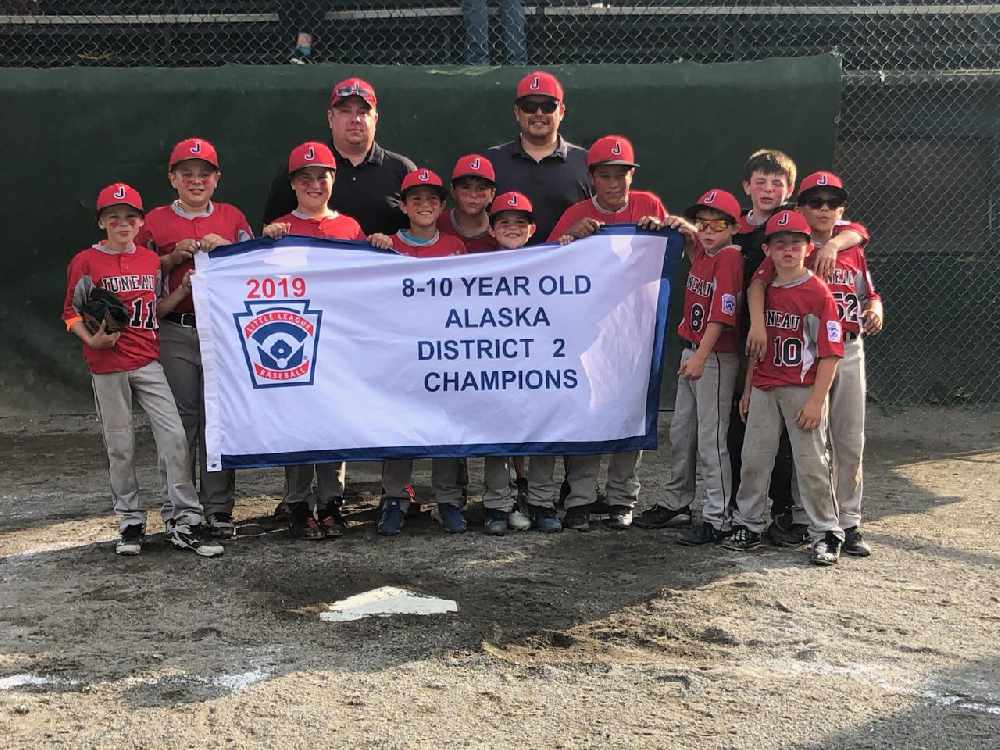 The Gastineau Channel All-Star 8-10 baseball team are your District 2 champions.
Ketchikan, Alaska (KINY) - The Gastineau Channel All-Star 8-10 baseball team scratched back from a three-run deficit in the first three innings after pitcher Drew McAdoo, who won the longest hit competition earlier in the day, pitched three scoreless innings.
"It was great," was how Henry Maier said he felt after his team won the District 2 championship in Ketchikan on Saturday, beating Sitka 7-4.
It was a game that saw a handful of lead changes before Juneau struck out in the seventh inning with three runs. The turnaround started in the fourth inning, however, when Sitka was up 3-0.
After McAdoo, Isaac Kirsch came in and tossed another two scoreless and also had the lowest WHIP of the tournament for Juneau.
Micah Nelson closed it for the second straight time and also played shortstop, gunning down a runner at home on a relay to kill a Sitka rally.
"The whole team played smart heads up baseball," said assistant coach Geoff Kirsch. "We even had to have a player as a coach on first base because one of our official coaches had to leave for a family obligation. We kept telling them 'we may ask you to do something you've never done before.' We did... and they did it."
Maier batted .625, while McAdoo led the team in IP (6.1), ERA (.000) and strikeouts (8); Isaac Kirsch and Noah Lewis each had 7 strikeouts.