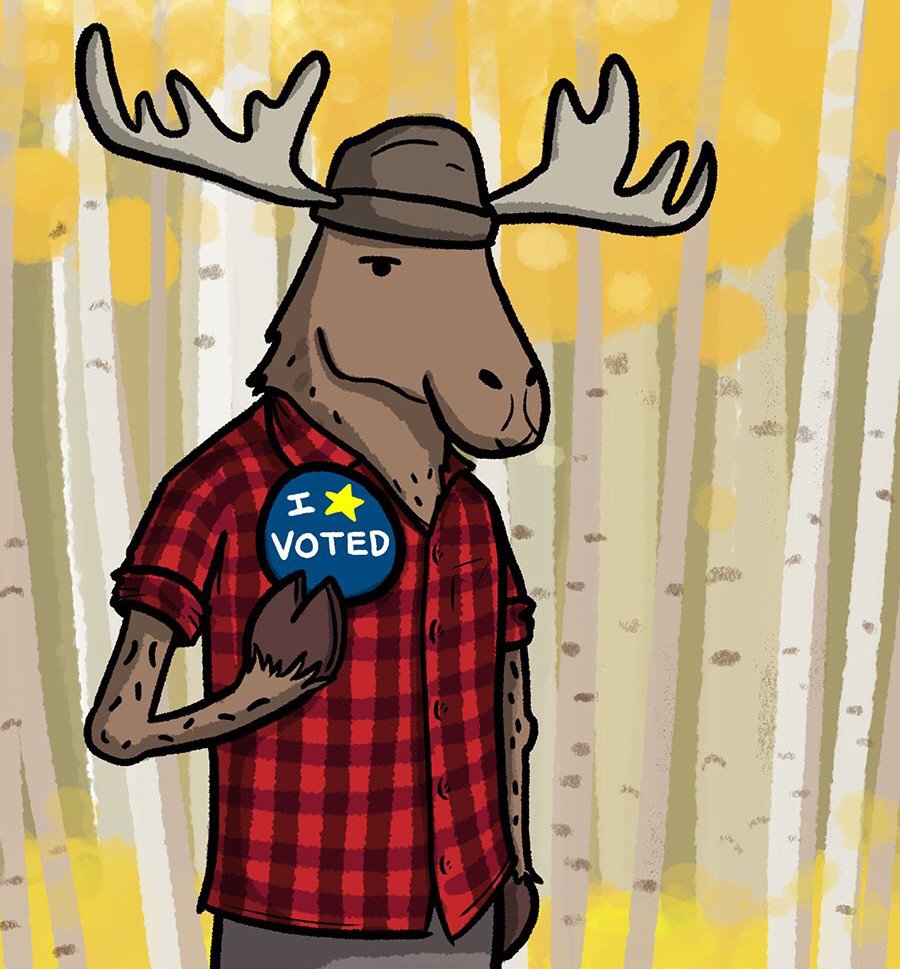 Pat Race combines Alaskan iconography with wildlife.
Juneau, AK (KINY) - Those who visit the polls may notice some unique artwork this year.
A set of drawings were created by local artist and business owner Pat Race for voting pamphlets with each of them capturing Alaska's wildlife celebrating their right to vote in humorous ways.
During an interview, we asked Race on how this project came to be.
"I did an illustration a while back of a bear with an I Voted pin. They really liked it at the Division of Elections and they approached me about doing some illustrations. That turned into doing the official election pamphlet covers. There are four and they're informational packets on candidates in the four regions. I also did a slew of other little illustrations for stickers."
Race says that he hopes these drawings will inspire people.
"I just hope that they become one of those things that nudge a couple more people towards voting or at least opening up the elections pamphlet instead of just tossing it when it arrives."