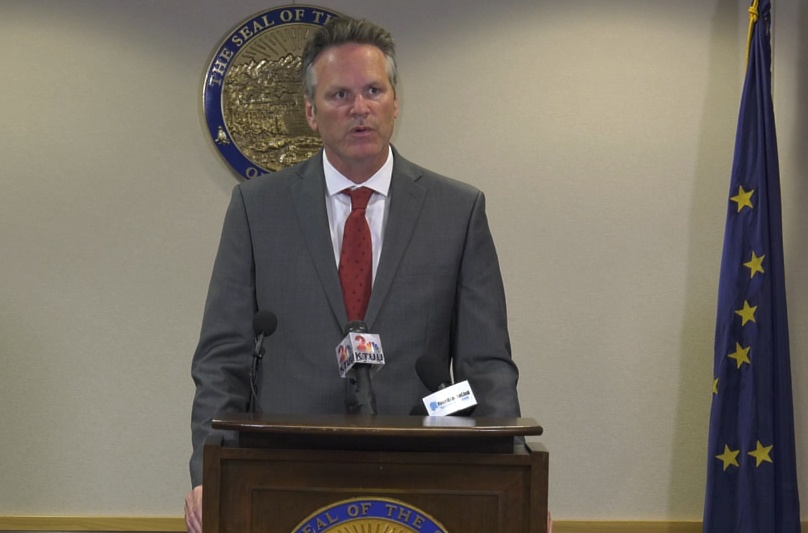 JUNEAU, Alaska (AP) — A U.S. judge has sided with two psychiatrists who said they were wrongfully fired when Alaska Gov. Mike Dunleavy took office.
Anthony Blanford and John Bellville worked at the Alaska Psychiatric Institute.
They declined to submit resignation letters requested in 2018 by the chair of Dunleavy's transition team, Tuckerman Babcock, after Dunleavy's election.
They subsequently were fired.
Attorneys for the men argued the breadth of resignations requested was unusual and sought to elicit "a pledge of loyalty" from employees.
U.S. District Court Judge John Sedwick on Friday said the nature of the demand was "political."
The lawsuit was brought against Dunleavy, Babcock and the state.
A message was sent to an attorney who represented them.