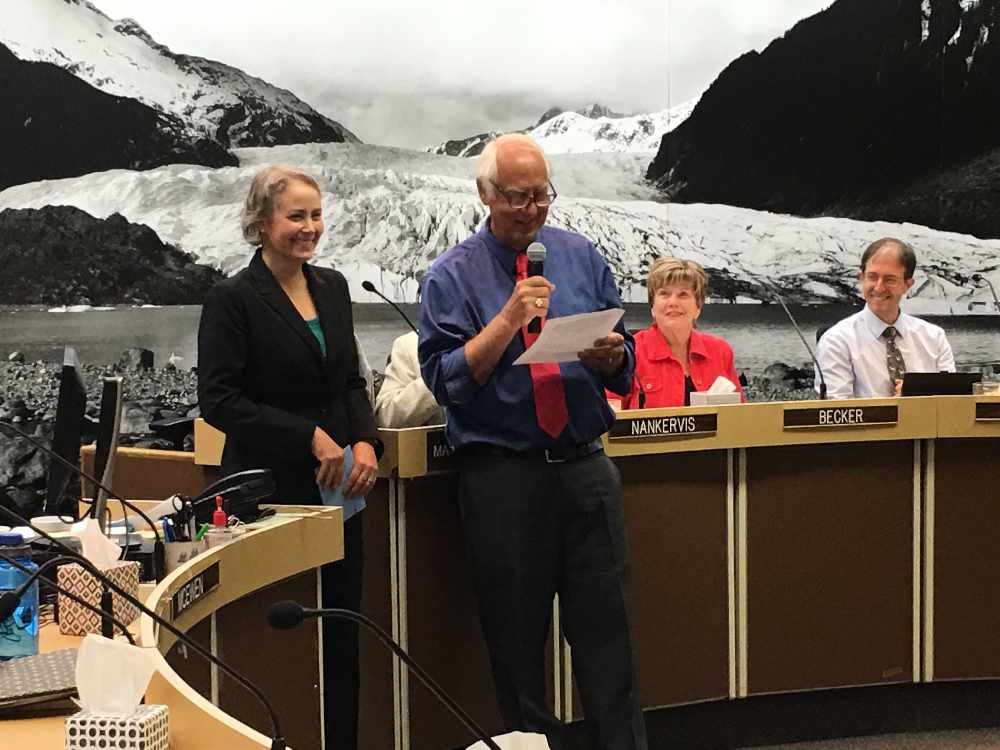 Juneau, Alaska (KINY) - There was a statewide meeting of judges held last week to discuss the reopening of criminal trials.
Juneau Superior Court Judge Amy Mead provided an update on Action Line. She said the meeting was more of a trial planning meeting to discuss all of the things that need to be considered and thought through as the trials start back up. "So we talked through courtroom logistics and what jury selection might look like. What kind of changes need to be made. How trials normally work. Whether or not we're going to stick with the September 1 reopening date for criminal jury trials is to be decided by the chief justice and I suspect that decision will be made in the next week or two."
The judge said there is a pretty significant backlog of cases in Juneau. She thought she had 75 backlogged cases at this time. The other superior court judges are similarly situated, including a district court judge who has well over a hundred cases, she said. In addition, grand jury was suspended until the beginning of June so the judge said all of those cases that needed to get through a grand jury had also been put on hold. And new cases continue to come in, she added.
The judge said they will have to think about a lot of different things they never had to think about before in order to get through the backlog. One example she cited was the need for social distancing protocols. "Once we started thinking about that in Juneau, it became really clear that there is only one courtroom in the courthouse that could handle a felony jury trial. So we're looking for off-site locations and that takes a lot of coordination."
Judge Mead added that there are staff limitations and trials are going to take longer. "It can't be like it use to be where exhibits during a trial were passed out and reviewed by a jury. We have to think through new technology needs. Things are going to take longer. It's just going to take a while to catch up."
And the judge pointed out that right now they're only talking about criminal trials. They haven't even started to talk about putting civil jury trials back on the calendar. That start date hasn't even been identified, she said.