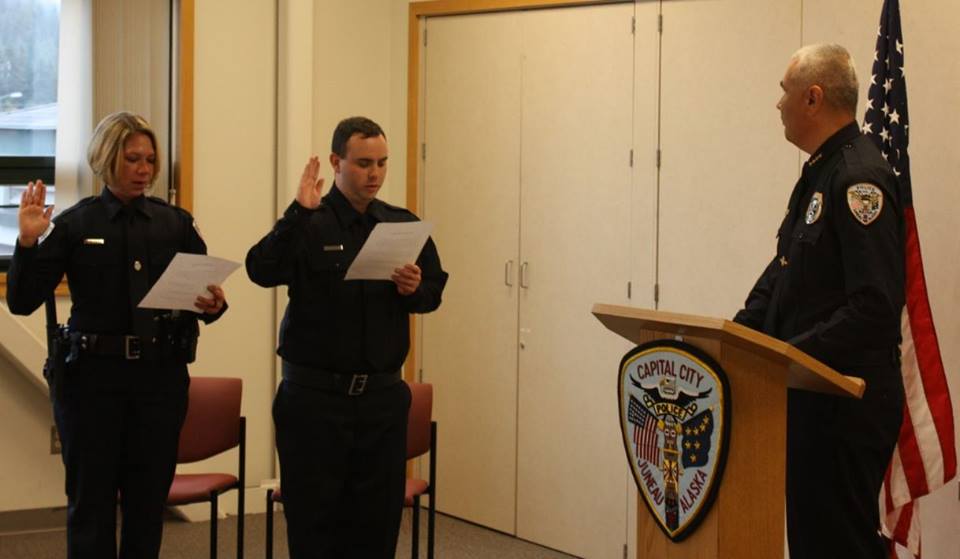 Police Chief Ed Mercer gives the oath to two new police officers
Juneau, Alaska (KINY) Rosie Ostman, and Dakota Davies were sworn in by Police Chief Ed Mercer as new officers at a ceremony at the Juneau Police Department.
Ostman grew up in Texas and has lived in North Carlina, Virginia and Pennsylvania. She lived in Juneau from 2004-2009. Ostman graduated from the North Carolina Basic Law Enforcement Training course and has prior experience working for the Burlington Polic Department.
Davies was born in Vancouver, Washington, grew up in Oregon, and has also lived in Idaho and Montana. He has also served in the Montana National Guard for six years. He has experience as a rehabilitation technician with the Idaho Department of Juvenile Corrections.