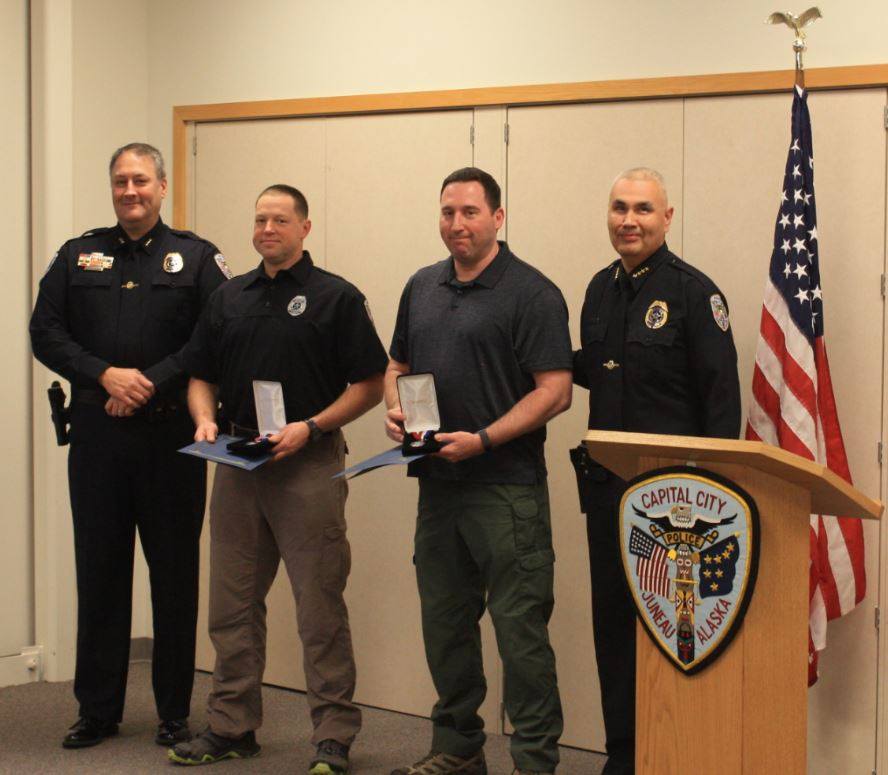 Police Chief Ed Mercer (right) honors officers Kirt Stage-Harvey and Aron Landry for helping save a life last summer
Juneau, Alaska (KINY) Police Chief Ed Mercer honored two officers and two civilians at a special ceremony at the police station.
Officer Kirt Stage-Harvey was presented with the Lifesaving medal and Officer Aron Landry was given the Outstanding Police Service Medal. Both medals were related to the officer's actions from an incident on July 8th, 2018, which involved saving a female who had fallen into Gold Creek. The female was intoxicated, had an injury to her head and was unable to remove herself from the water.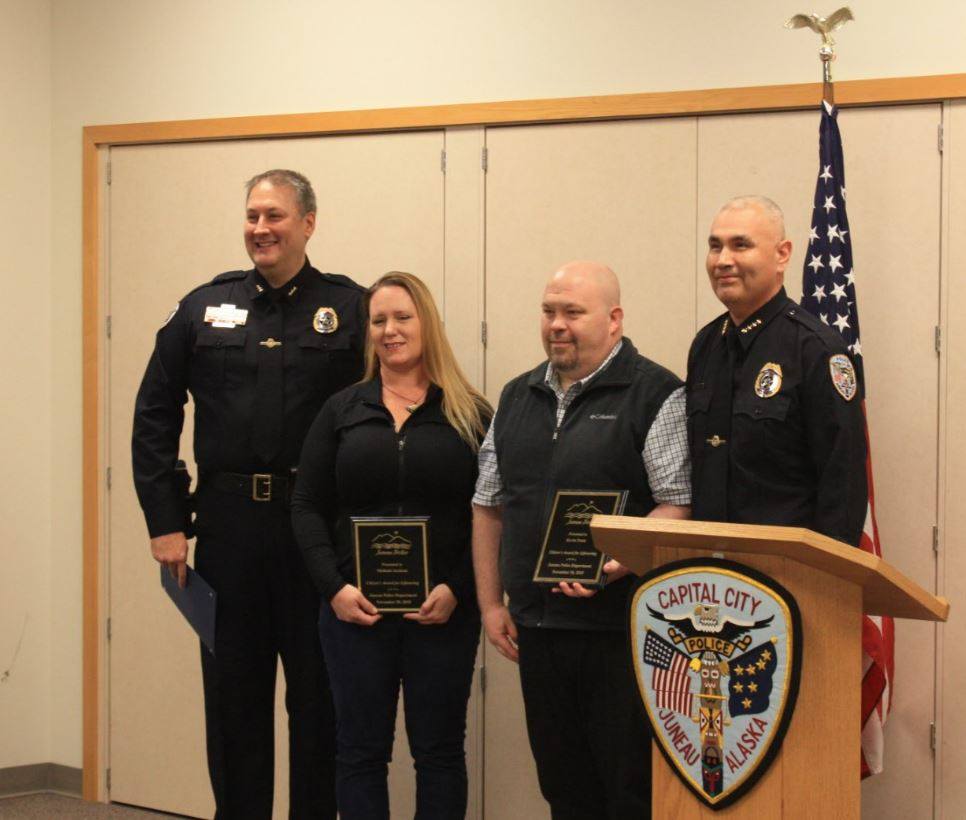 Melinda Jackson and Kevin Poole were both presented with the Citizen's Award for Lifesaving. This award was given to them for their actions on June 30th, 2018, when a teenaged male was found to be in medical crisis at the Juneau International Airport. Melinda Jackson and Kevin Poole immediately went to the male and provided him with immediate life support assistance.