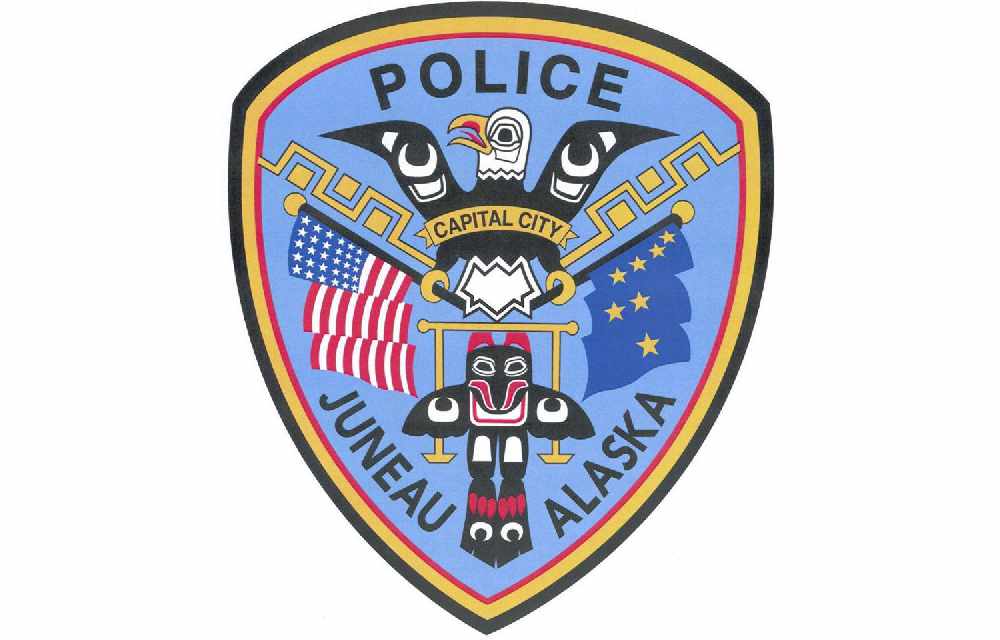 Juneau, Alaska (KINY) - Juneau police arrested multiple individuals in downtown on Wednesday night after a crowd gathered and challenged their actions.
On Wednesday, the Juneau Police Department received a 911 call regarding a man who pulled out a knife against another man, located in the 200 block of Franklin Street and Ferry Way. The caller reported that 41-year-old Tyler Seth Johnson was "flipping out" and had pulled out a knife against another man.
According to a press release, JPD officers responded to the area and located Johnson. Johnson was detained by officers due to the alleged conduct with the knife and for having three outstanding misdemeanor arrest warrants. As officers attempted to investigate the incident, several bystanders started to gather to watch, make video recordings, and yell at the police. Police attempted to keep people back and out of the roadway, which was interfering with vehicle traffic, as well as preventing the responding officers from doing their investigation.
At one point, it was estimated that about 30 to 40 bystanders were gathered around the officers as they attempted to conduct their investigation. Most of the bystanders were on the sidewalk, but some continued to stand or walk in the roadway next to the officers. All of the on-duty police officers within the city were diverted to the area of Franklin Street to help the situation from getting worse.
During the incident, 31-year-old Willie James Gillen allegedly approached officers in an aggressive manner and interfered with their ability to investigate the reported incident. Gillen walked away, but soon returned acting in the same manner. Officers attempted to physically escort Gillen from the area, but as they did so, he flailed his arms at them and had to be restrained. Gillen was arrested for disorderly conduct and resisting or interfering with an officer.
After getting Gillen into handcuffs, some people were in the roadway near the officers, including 47-year-old Adam John Marquardt, as he filmed the officers. Officers told the group, including Marquardt, that they needed to leave the roadway as their actions were interfering with their ability to conduct the investigation and blocking vehicle traffic from getting through.
Marquardt refused to leave the area and at one point, approached an investigating officer within a couple of feet and filmed them as they interviewed witnesses.
According to police, Marquardt continued to act in an unruly manner and come into the street while officers were working, disobeying their orders to stay away. After being warned, officers used pepper spray on Marquardt and he was taken to the ground and arrested for disorderly conduct and resisting or interfering with an officer.
Johnson was eventually arrested on his outstanding warrants, as well as disorderly conduct and violating conditions of release. Johnson, Gillen, and Marquardt were all taken to jail.