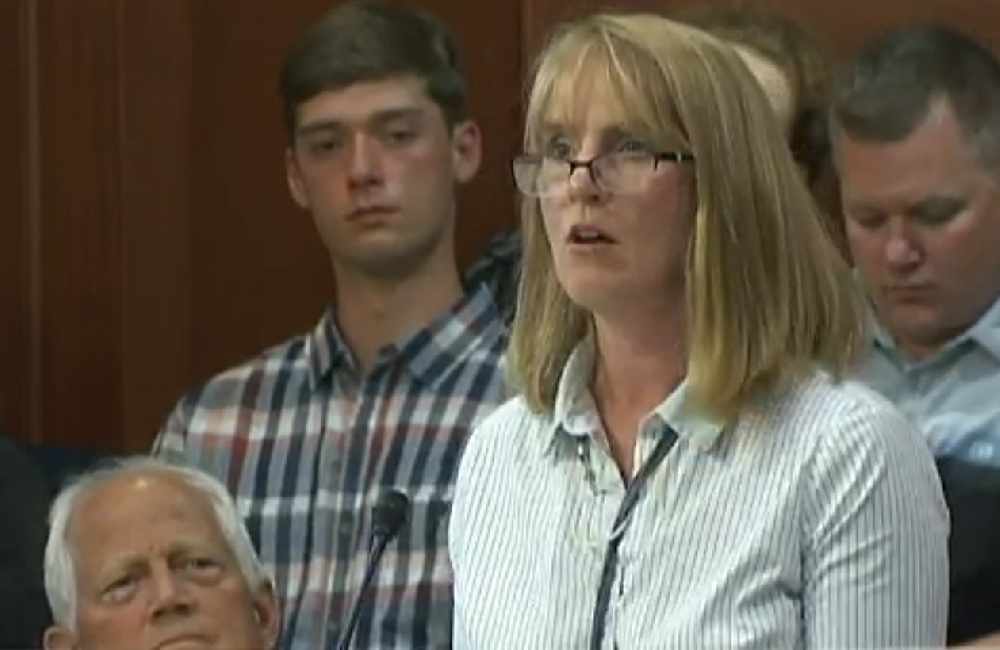 Senator Natasha Von Imhof addresses the joint session on Wednesday, July 10 in Juneau.
Juneau, Alaska (KINY) - A joint session of the Alaska Legislature on Wednesday failed to garner enough members to override the recent budget vetoes of Gov. Mike Dunleavy.
This means that legislators will likely not have the votes – or time left this week – to turn back the clock on the governor's budget cuts.
A total of 45 votes are needed for any override of the governor's budgetary vetoes.
In all, only 38 legislators, 14 in the Senate and 24 in the House, were present at the Capitol. A five-day clock on accomplishing any overrides began to run on Monday.
In regard to HB 39 – the operating budget – 14 senators and 23 representatives voted in favor of overriding the veto.
Representative Tammie Wilson of North Pole voted against overriding the vetoes.
In debate Rep. Zack Fields called the governor's vetoes "pathetic," while Rep. Sara Hannan said the vetoes are about "Making sure Alaskans are living in fear and on the edge."
The 182 line-item cuts made by the governor are deep and wide, with a $130 million slash alone made to the University of Alaska system.
"The university is a major pillar of our community," Rep. Adam Wool said. "This cut is so large, I don't understand the reasoning for it. It's going to be detrimental … and we will see people leave the state. This cut is unconscionable."
"These vetoes don't take one penny from the oil industry," Wielchowski said. "We need to override these vetoes and protect our state from being devastated."
Senators Shelley Hughes, Pete Micciche and David Wilson were excused from the call, while in the House, Rep. George Rauscher was excused.
Members of the House Republicans and Senate Majority loyal to Gov. Dunleavy are holding meetings in Wasilla, according to the call he issued last month.