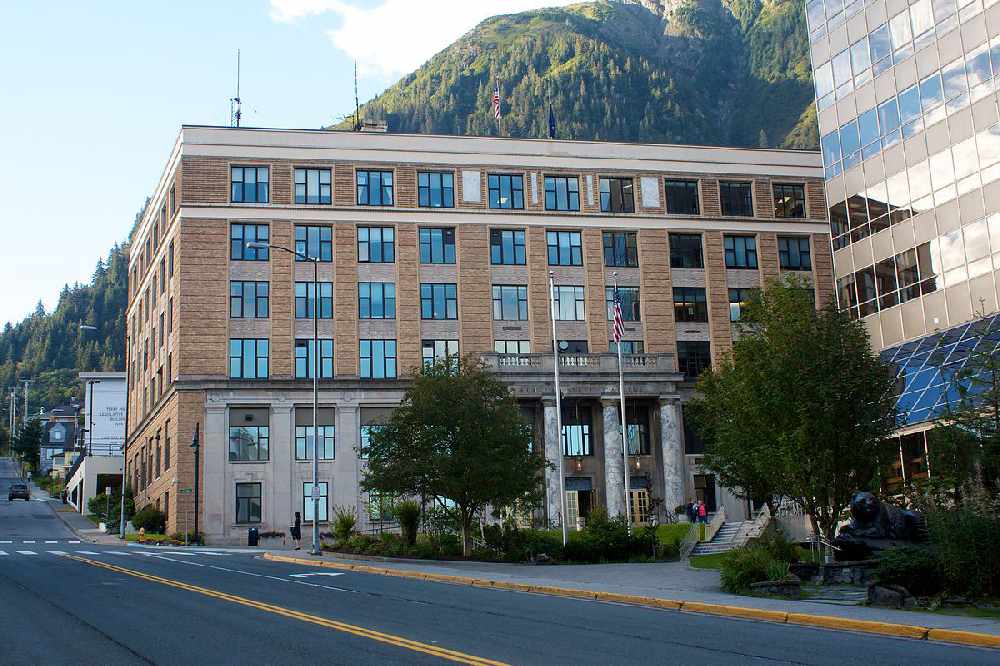 The Alaska State Capitol in Juneau.
Juneau, Alaska (KINY) - The Alaska Legislature will hold a joint floor session Wednesday at 11:30 a.m. in the State Capitol to allow legislators to vote for or against the governor's operating budget vetoes.
The House and Senate scheduled the meeting shortly after gaveling in and beginning this year's second special session, as the Alaska Constitution allows lawmakers only five days to attempt to override a governor's budget vetoes.
Gov. Mike Dunleavy cut $444 million from the budget that passed the Legislature earlier this year. In order to achieve an override of individual line items or to collectively reject all vetoes, three-quarters of legislators must vote in agreement.
"Alaskans now understand the gravity of our budget dilemma," said Senate President Cathy Giessel (R-Alaska). "Seniors, college students, and victims of domestic violence are just a few of the Alaskans who are impacted. Wednesday will be legislators' chance to approve or reject the governor's budget vetoes."
"The governor's budget threatens to send Alaska into deep economic recession and fails to address the underlying problems that create budget challenges year after year," House Speaker Bryce Edgmon (I-Dillingham) said. "The cut to the University of Alaska is thoughtless and anti-business. Taking reliable income from financially vulnerable elders is cruel and unnecessary. Stepping away from the state's commitment to help pay for school construction is a broken promise and a hidden tax increase. I urge lawmakers to stand together on Wednesday and reject these damaging vetoes."