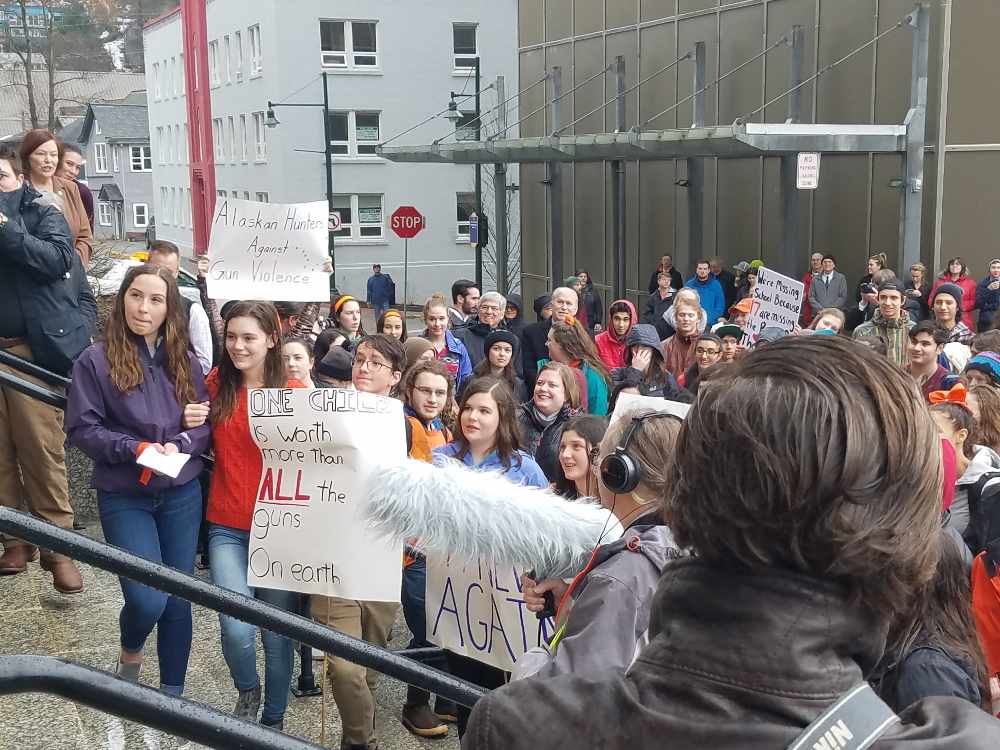 Students Gather at the Capitol.
They demanded that legislators act to protect them in school.
JDHS students were joined by elected officials outside the capitol this morning as they demanded that the government take action to end gun violence like the incident in Parkland Florida.
Governor Bill Walker, Lt. Governor Byron Mallot, Representative Geran Tarr, and representative Justin Parish were just a few of the officials that went into the crowd to link arms with the students.
Governor Bill Walker said that he believed the event was "very appropriate," and that he encouraged their passion for democracy.
Representative Geran Tarr said that she was moved by students literally fighting for their lives and safety.
The students will not be punished for taking part in the event, and school officials have stated support for the students expressing their first amendment rights.