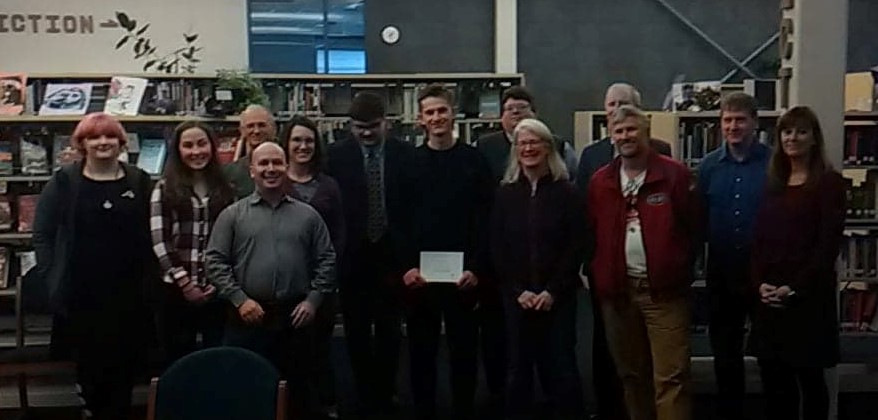 Clem Taylor-Roth, center, is a National Merit Scholar finalist.
Juneau, Alaska (KINY) - The Juneau School District Board of Education has learned that one of its students is up for a major educational award.
The real story at Tuesday night's school board meeting wasn't the fact that they approved a number of actions, including some important capital improvements.
The real story is that Juneau has a heck of a scholar in its midst.
Before taking a number of actions, the board learned that a Juneau Douglas High School student, Clem Taylor-Roth, has been named as National Merit Scholarship finalist.
JSD Superintendent Dr. Bridget Weiss says it's a rare and distinct honor.
"Being a National Merit finalist is incredible," Dr. Weiss said. "The number of students that start this process, across the nation, is 1.6 million, through their taking of PSAT and SAT. That is narrowed down to 16,000 finalists. This is a very significant accomplishment."
Taylor-Roth is also a student-athlete for the Crimson Bears.