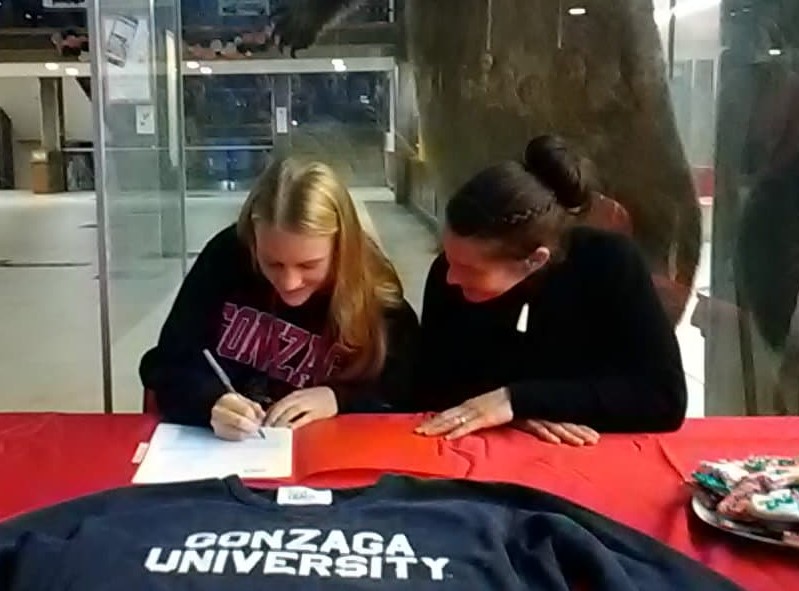 Sadie Tuckwood, left, signs her NCAA letter of intent with her mother, Cindy Tuckwood. (Photo by Greg Knight)
Juneau, Alaska (KINY) - Juneau Douglas senior Sadie Tuckwood has signed a letter of intent with the NCAA Division 1 Gonzaga Bulldogs to run cross country and track.
The Lady Bear runner set a personal best in 2019 with a time of 17:36.7 in the 5,000-meter long-distance run.
She also set personal records in the 800- and 1,600-meter runs during her senior season.
Tuckwood is a four-time Region V champion and took a second-place finish overall at the state tournament earlier this year.
Gonzaga's women's cross country program, based in Spokane, Washington, finished in the top-25 at the NCAA championship this past season.