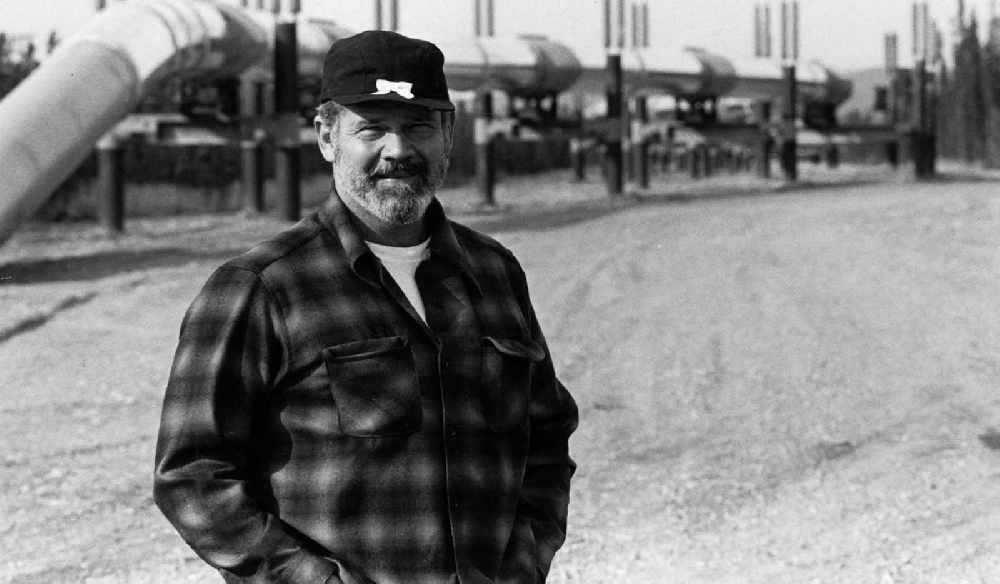 Former Gov. Jay Hammond.
Juneau, Alaska (KINY) - It's July 21 and that means it is Jay Hammond Day, a day of observance in the State of Alaska each year to honor Gov. Jay Hammond.
Governor Sean Parnell signed the Jay Hammond Day bill into law in 2013. It establishes July 21 as a holiday to honor the former governor. The bill's prime sponsor was former Homer Rep. Paul Seaton.
Hammond was the fourth governor of Alaska from 1974 to 1982. He served as a Marine Corps fighter pilot in World War II with the Black Sheep Squadron and, in 1946, he moved to Alaska where he worked as a bush pilot.
He served as a state representative from 1959 to 1965 and as a state senator from 1967 to 1973. From 1972 until 1974 he was the mayor of the Bristol Bay Borough.
Hammond oversaw the creation of the Alaska Permanent Fund in 1976, which, since the early 1980s, has paid annual dividends to Alaska residents.
In a 1980 documentary about the creation of the Permanent Fund and the dividend, Hammond said of the money rolling in from the pipeline, "My view is that the bulk of that, aside from what's needed for rainy days contingencies and what have you, needs to go into the Permanent Fund. You've got to remove the money, put it behind a rope, where you cannot utilize it for flamboyant expenditures. That's why government grows so fantastically."
From 1985 to 1992 he hosted a television series called Jay Hammond's Alaska. He wrote three autobiographies.