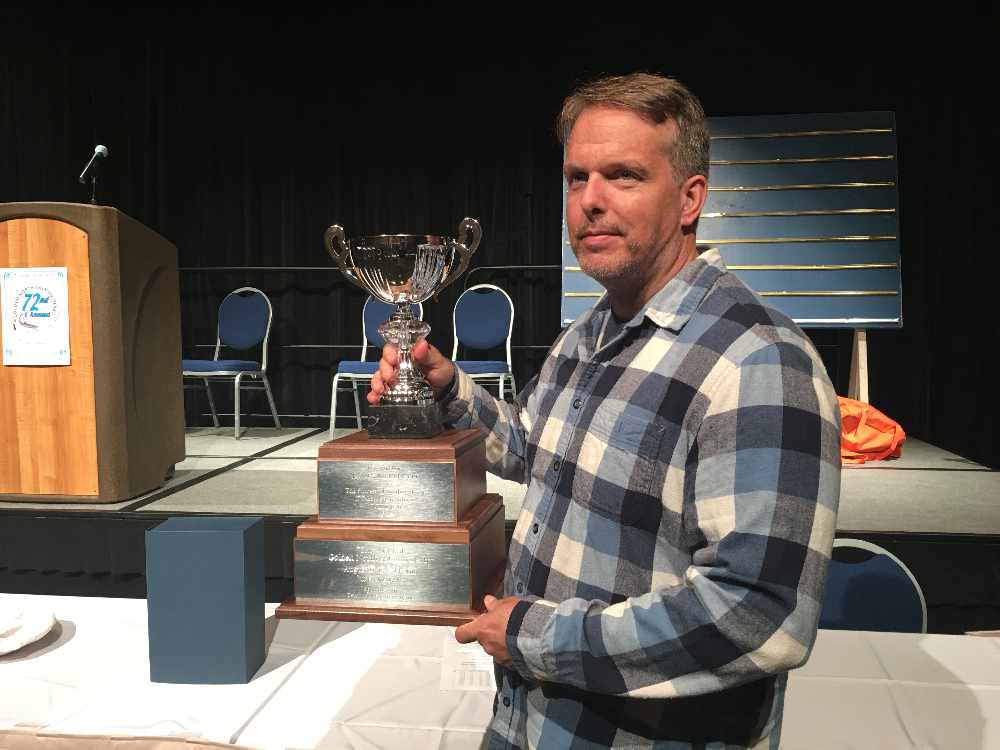 Juneau, AK (KINY) - The 72nd Annual Salmon Derby wrapped up with an awards ceremony at Centennial Hall and in the spotlight was the humble James McKnight.
McKnight won this year's Salmon Derby with a 17.7-pound coho that was caught early on Saturday morning. When looking at the list of all the winning salmon from previous years, McKnight's is the smallest on record. He laughed when this was pointed out, but said that at the end of the day, "A win is a win right?"
When asked how it felt to win this year, McKnight called the experience surreal.
"I've been fishing in the derby for probably over 20 years off and on, so it was kind of a surreal thing because you get kind of used to it. You get locked into doing reasonably well. catching a few fish, having fun, but not winning the top fish or anything, so it was kind of a surreal experience actually."
We asked McKnight what his tips for anglers would be.
"Especially if it's a coho only derby, my best advice is just to get out there and fish. We didn't even finish that long actually. I think if your number is called. it's going to be called, so the only way you can have it called is to be out there."
We asked him about what it was like to be a part of this scholarship fundraising effort and being around the community celebration.
"It's a cool thing, especially the way this coho derby worked out. I actually prefer it. I think it's an even playing field for everybody. You can take a little skiff out there and you don't have to go that far and everybody's got a real good shot at winning."
All in all, McKnight says that he was lucky.
"The key is to be in the right place at the right time and get lucky."