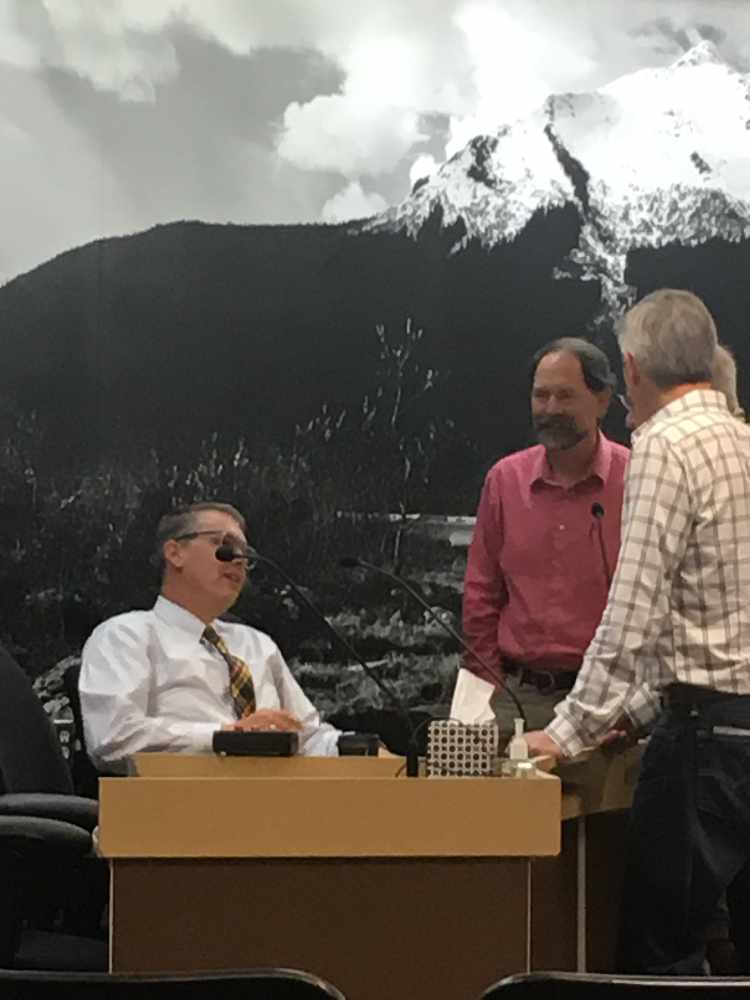 Juneau, AK (KINY) - The ordinance proposing a $4.5 Million grant for the new arts and culture center was removed from Monday's Assembly agenda.
City Manager Rorie Watt called for its removal based on the confusion expressed by members of the public as to why it was up for approval prior to the advisory vote that will appear on the October 1 local election.
The disposal of land at the new Pederson Hill Subdivision was approved by members. The first phase of the land disposal at Pederson Hill involves 17 lots. The ordinance calls for five of lots to be offered via a sealed competitive bid. Six lots would be part of a block sale and the other six would be subject to a fixed price lottery. Lots that don't sale would be made available over the counter on a first-come, first-served basis.
A resolution that called for providing the temporary loan of a Juneau Police officer to the City of Craig on Prince of Wales Island was removed from the agenda. Manager Rorie Watt informed the Assembly that Craig no longer needed the assistance.
A bid award calling for the construction of security checkpoints at the two new cruise ship docks to better manage passenger embarkation was approved.
The manager recommended the award of the project to Southeast Earth Movers who submitted the low bid which amounts to $596,600. The engineer's estimate is $550,000. In addition, a transfer of $200,000 was approved to help pay for the project.
Monday's meeting was the last regular Assembly meeting for Mary Becker.
Becker is barred from seeking re-election since she is term-limited after serving three terms. She will be recognized for her service during the October 14 meeting when those elected October 1 will be sworn in. She did earn a round of applause at last night's meeting.
Becker has served nine years on the Assembly and nine years on the school board prior to her election to the Assembly. She's considered the longest-serving local elected official in the history of Juneau and Douglas.