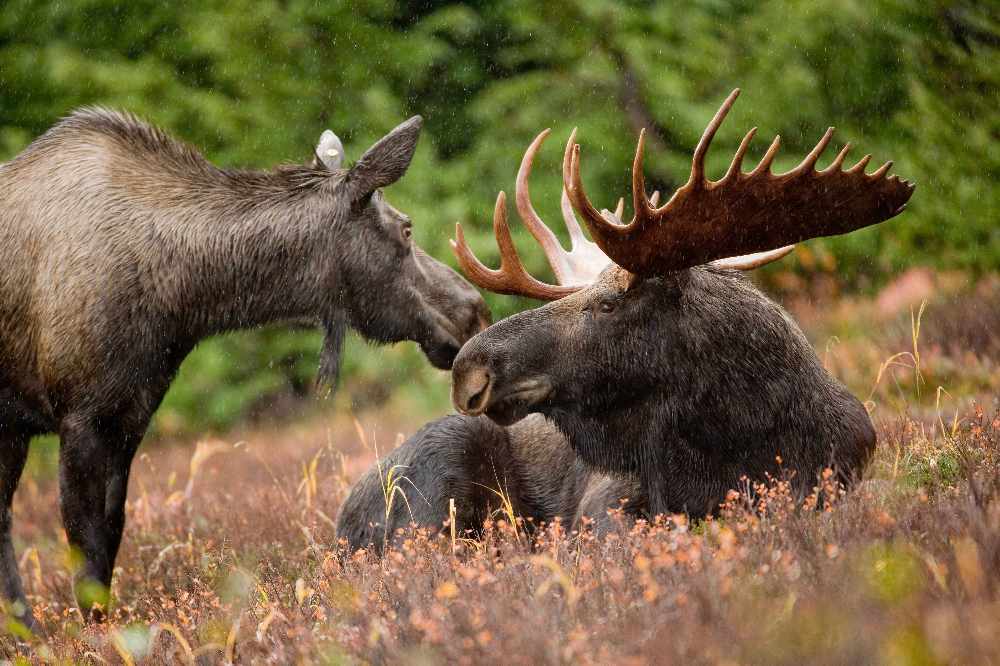 Juneau, AK (KINY) - Alaska Fish and Game have updated their educational videos for moose hunting.
The original video had been made in the 1980s to help hunters learn about how to distinguish a legal moose. The newest version of "Is This Moose Legal" updates the policies and is part of a mandatory Moose Hunter Orientation package in the Kenai Peninsula Game Management Units 7 and 15.
Moose management in many parts of Alaska includes restrictions on the spread or configuration of a bull's antlers. Knowing definitions for these terms and how to identify these antler distinctions in the field is a critical part of legally harvesting a moose in Alaska
Management of moose in several parts of Alaska typically includes restrictions on the spread and configuration of a bull moose's antlers. Hunters can avoid breaking the law by learning how these terms are used to identify the legality of a moose. The 25 minute long video is available both as a stream and will be released as a DVD in the beginning of August for $5 at local Fish and Game offices or at the ADF&G Store.