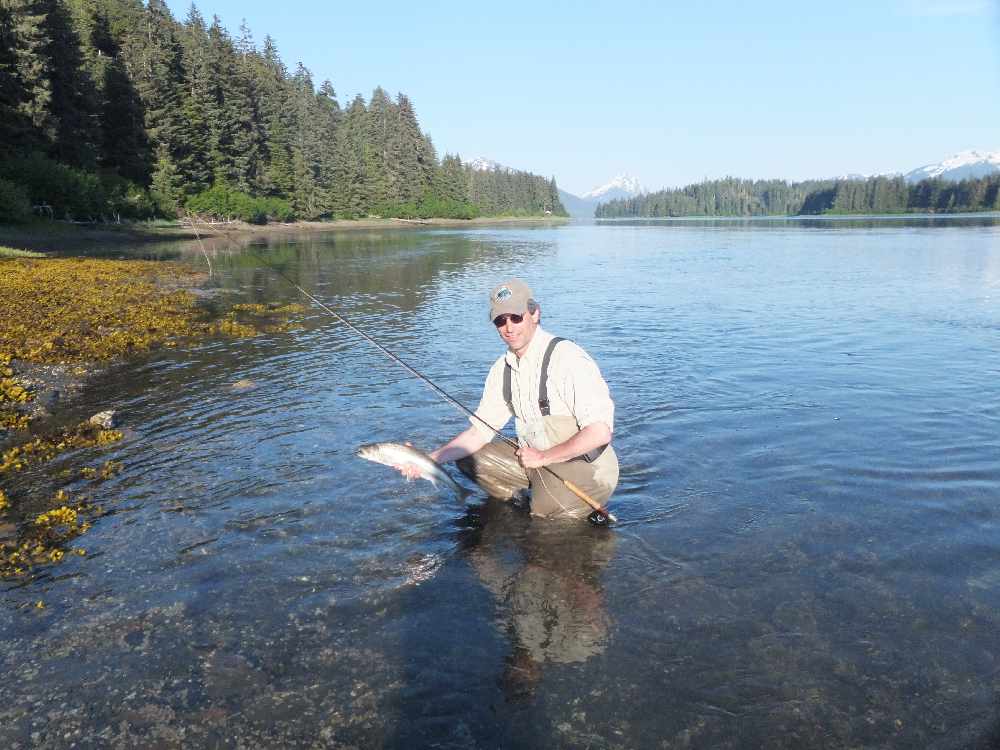 Photo by Jon Heifetz. Local Juneau fly fisher Kurt Iverson with nice Dolly Varden. The estuaries in southeast Alaskan have some great fly fishing opportunities for dollies and cutthroats.
Juneau, AK (KINY) - Fans of fly-fishing and film will want to drop by the Rockwell Ball Room on Friday for the International Fly Fishing Film Festival (IF4).
The night of short films will be accompanied by opportunities to win swag, dream about fishing, and support the local chapter of Trout Unlimited.
The festival will begin on Friday, March 9th, with the doors opening at 6:00pm. The first film will begin at 7:00pm.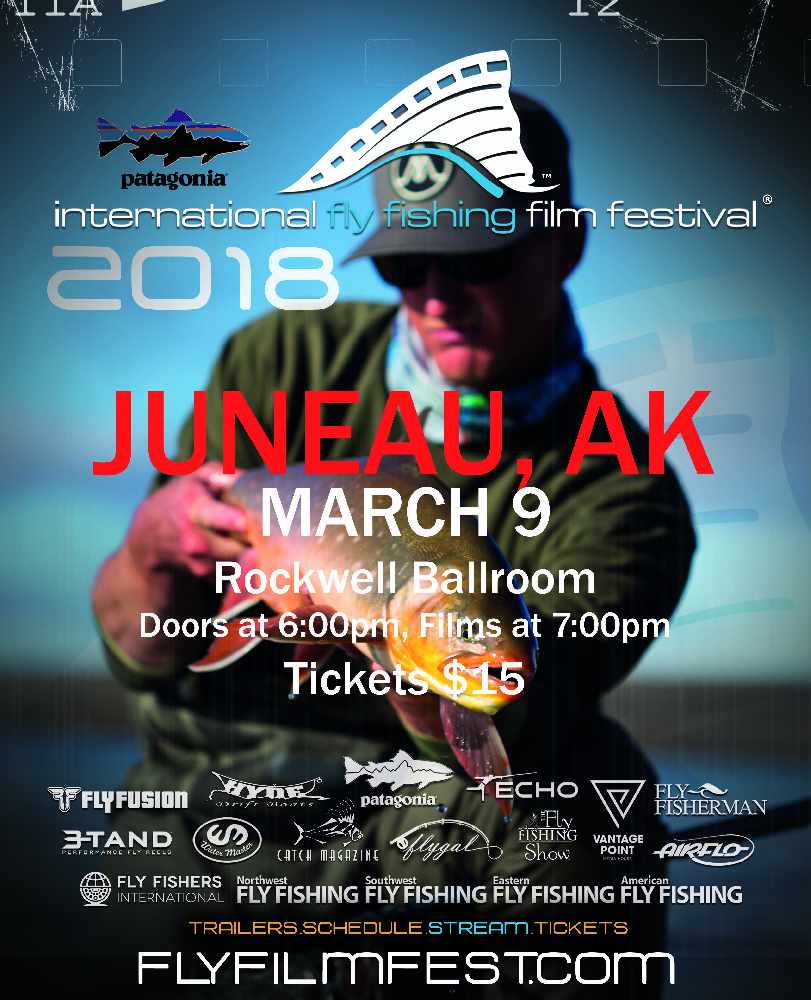 The films are produced by professional film makers from around the world, showcasing the passion, lifestyle, and culture of fly-fishing. Juneau has also had a long history with film, both as a place where films from various creators are showcased through events such as IF4, as well as a history of filmmaking.
Tickets are $15 and can be purchased at the Alaska Fly Fishing Goods or at the door. Proceeds will support the Tongass Chapter of Trout Unlimitted.
The Trout Unlimitted chapter also recently shared some photos and stories from a recent trip that saw Jon Heifetz traveling to Christmas Island. Those looking into getting into fly-fishing can also find some helpful links and tips on that story.
More information can be found on the IF4 website.