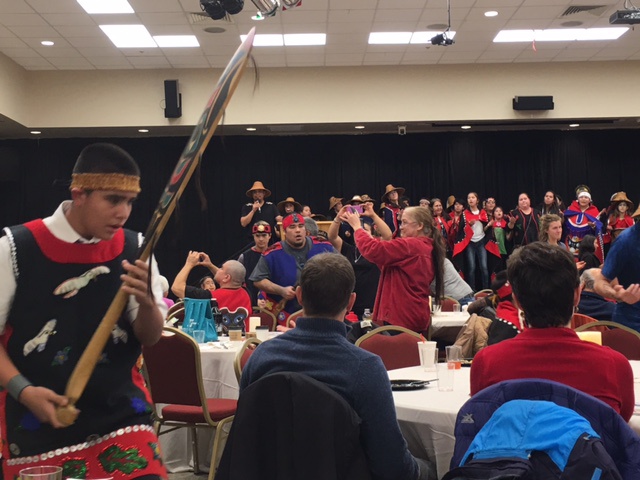 Juneau, AK (KINY) - Officially recognized by the state of Alaska, Indigenous Peoples' Day brought hundreds together in Juneau to celebrate ancestry.
Indigenous People's Day celebrators filled the halls of Elizabeth Petrovich Hall on Monday night.
The event started with a march through Juneau's streets, where leaders called for anyone to rejoice in the name of ancestry.
Hundreds turned out to show their native pride to sing, dance, and recognize elders and honored members of the community. Powerful voices filled the air with their song. The seats shook with their dance. Subtle tears were shed during speeches.
Through a recent bill put to order by Governor Bill Walker and his colleagues, Indigenous People's Day is now officially recognized by the state, replacing Columbus Day.
From the barely walking children to the wise elders, it seemed like everyone could feel what a significant day it was in Alaska's history.