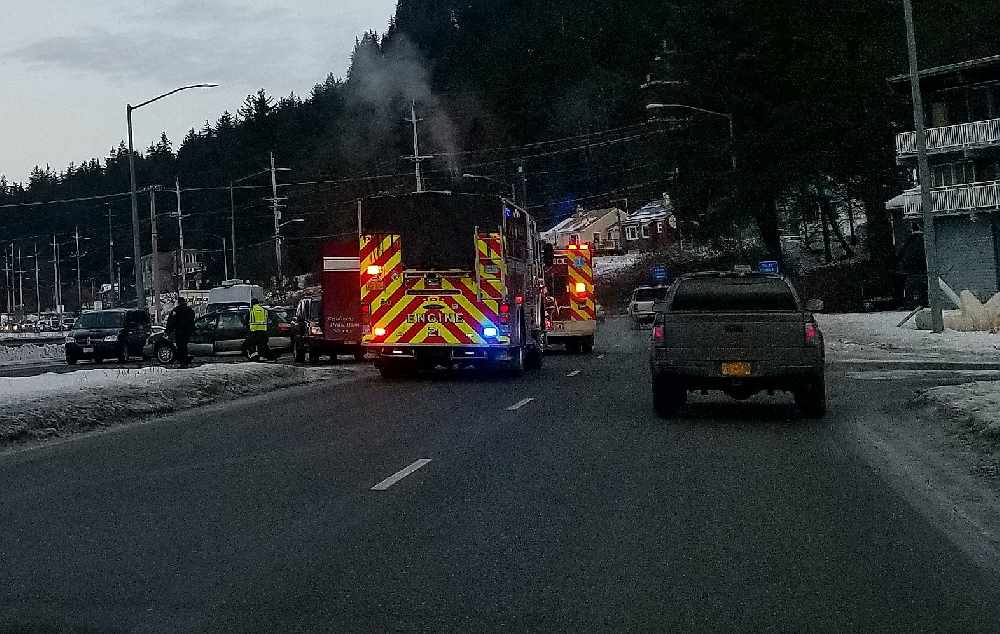 A Subarua Outback collided with a Toyota SUV Tuesday morning
Juneau, Alaska (KINY) Minor injuries were reported after a crash Tuesday on Egan Drive at Highland Drive, Juneau Police said.
JPD said the Toyota SUV was headed north when it slid on the ice and collided with a Subaru that was waiting to make a left turn at the intersection.
Police said Capital City Fire Rescue transported one person to Bartlett Regional Hospital as a precaution. Traffic was slowed for about 30 minutes around the crash.