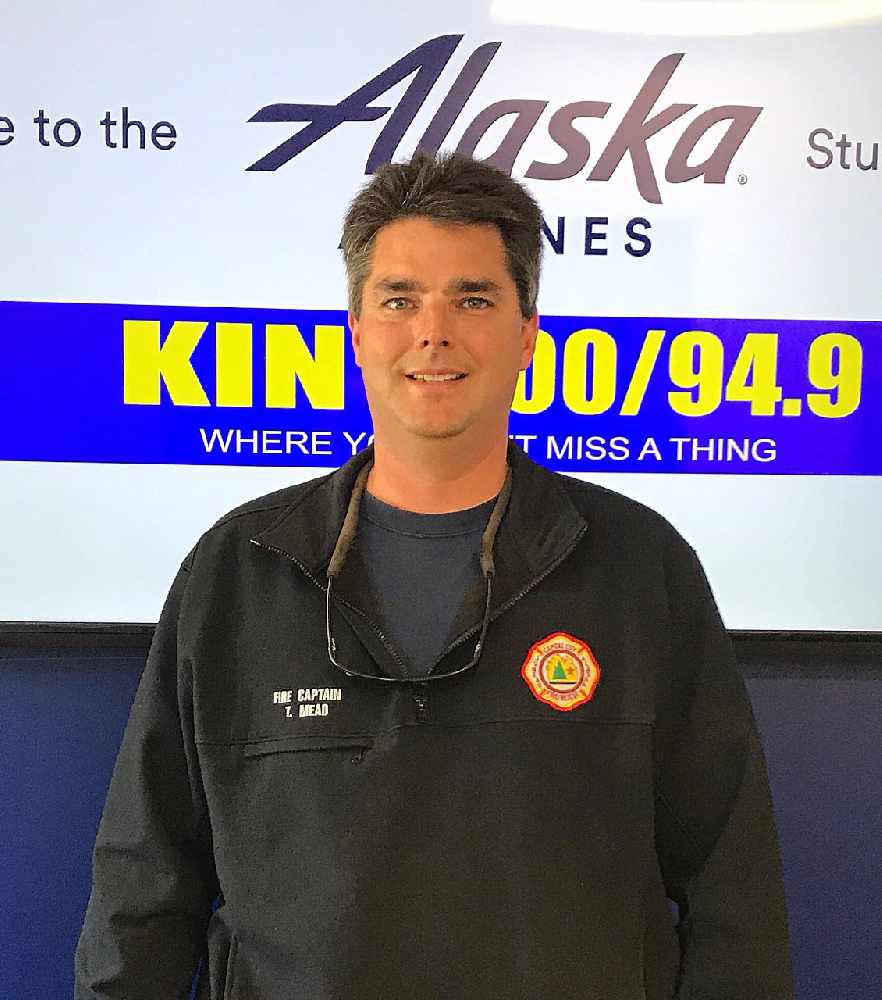 Juneau, Alaska (KINY) - Capital City Fire Rescue's annual ice exercise at Mendenhall Lake has been delayed to later this month since the ice has not firmed up yet.
Assistant Fire Chief Travis Mead provided said on Action Line that the exercise usually is held around the first part of February. It is now scheduled for Saturday, February 15. He added that tentative date depends on whether the ice has firmed up by then.
Now is not a good time to go out on to the ice there, according to the chief. "Currently the lake ice is extremely dangerous." He explained that test holes were drilled a few weeks ago. The chief said there are some widely varying depths of thickness. "As far as a hundred feet offshore, you can from five inches to one inch of ice."
But if you must go out on the ice, Chief Mead advises to be prepared. He said he would wear a dry suit, a personal floatation device, and ice hogs before going out on to the ice. In addition, bring a piece of rope, he said.