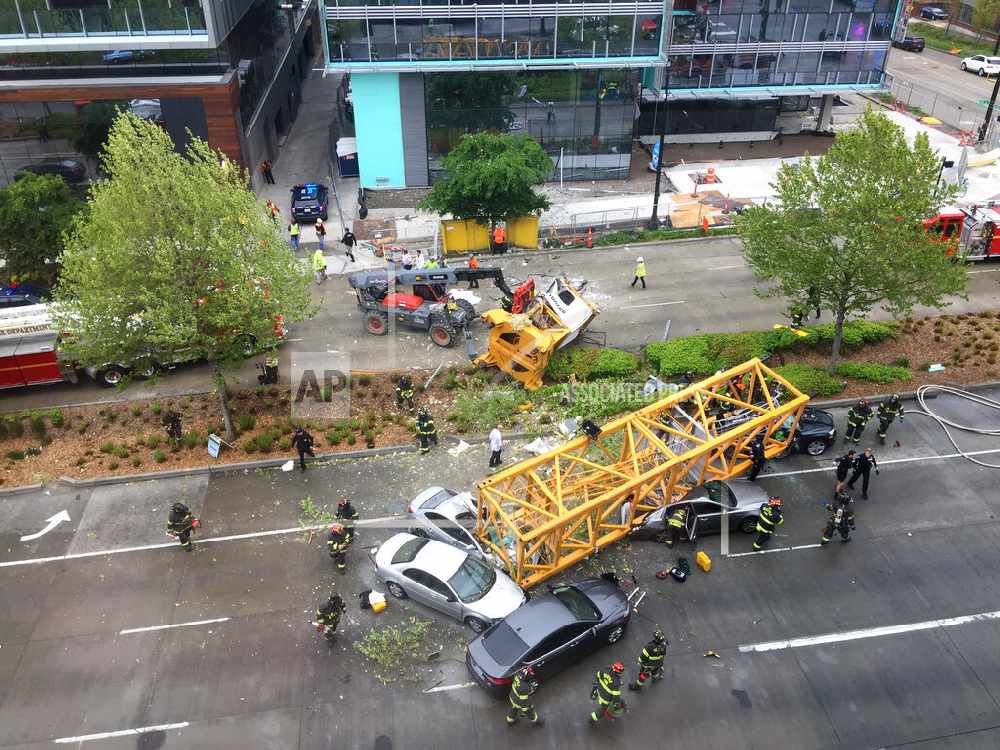 AP Photo/Frank Kuin
SEATTLE (AP) — Experts say it appears human error may have caused a crane collapse that killed four people and injured four others in Seattle over the weekend.
Based on videos of the collapse, they say it appears workers who were disassembling the construction crane had removed pins securing the sections of the crane's mast to each other, and that could explain why the crane toppled in relatively minor wind gusts.
South Carolina crane accident investigator Tom Barth said the only safe way to disassemble a tower crane is to hook up the section being removed to another crane and then remove the pins from that section only. In this case, he says, it appears the workers removed pins from all of the sections in advance.
The same cause was blamed for a crane collapse that killed two workers in Dallas in 2012.