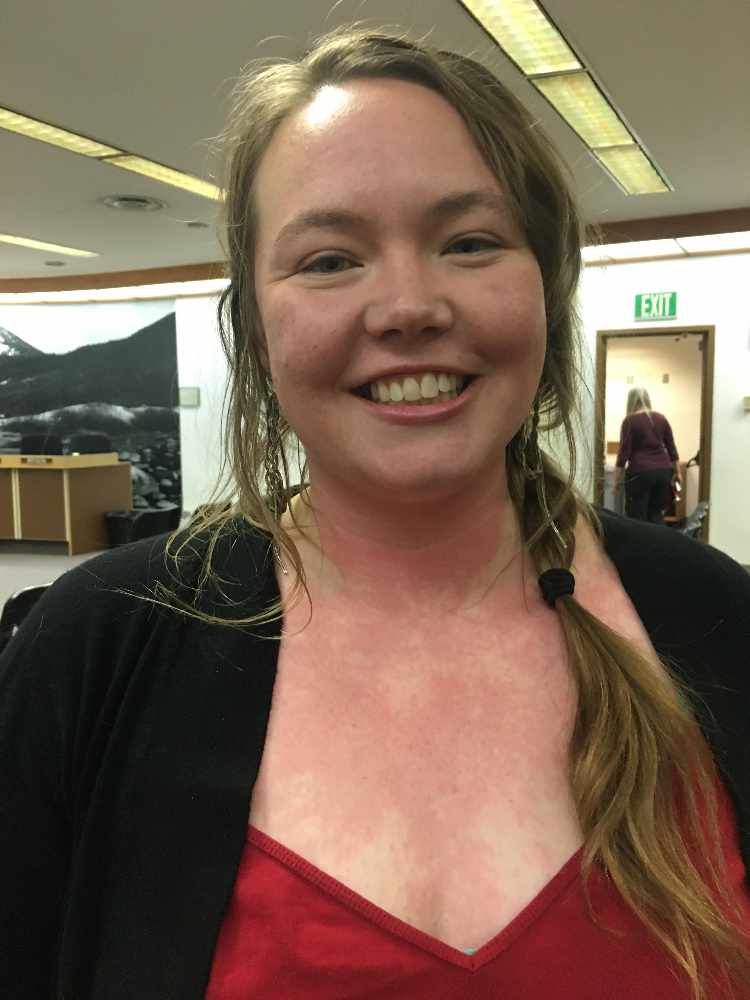 Alicia Hughes-Skandijs
Juneau, Alaska (KINY) - City and Borough of Juneau Assembly member Alicia Hughes-Skandijs has filed a letter of intent to run for re-election to her seat.
Hughes-Skandijs filed the document with the Alaska Public Offices Commission on July 14. She was appointed to the seat in January to fill the vacancy left when Jesse Kiehl resigned to take over as State Senator for Juneau.
"The last seven months have been some of the most rewarding and educational for me," Hughes-Skandijs told News of the North. "Due to my previous experience volunteering on boards and with my union, I'd thought that this might be something that I'd have an aptitude for, and now having had the privilege to serve on the assembly, I feel more strongly than ever that this is the best way for me to help my community."
She added that there is a full slate of topics on her agenda should she retain her seat.
"The current assembly works well together," Hughes-Skandijs said. "If elected I'm going to continue to advocate for solutions to our affordable housing shortage, support our public safety efforts and make sure that we have a sustainable budget so that Juneau weathers the State's financial turbulence without disrupting our core services."