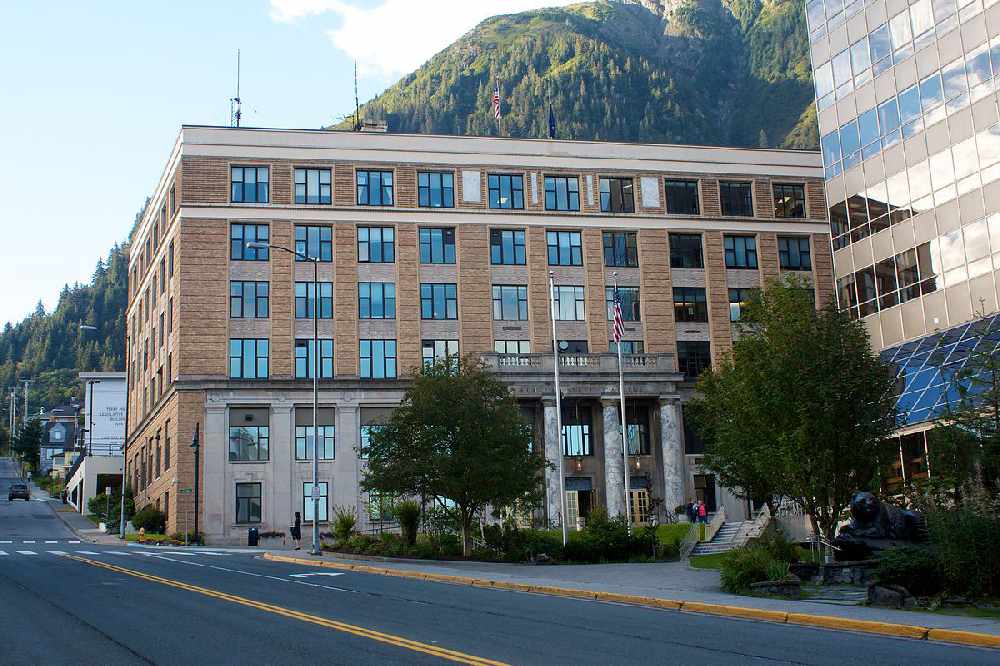 The Alaska State Capitol in downtown Juneau.
Juneau, Alaska (KINY) - The Alaska House of Representatives voted on Saturday to approve legislation that strengthens sex crime laws.
House Bill 14 was sponsored by Rep. John Lincoln of Kotzebue and was approved with broad bipartisan support on a 36-to-1 vote. The Senate will now consider the legislation.
Rep. David Eastman was the sole "no" vote.
A plea deal agreement offered to Justin Schneider in 2018 illuminated the fact that ejaculating on a person without their consent could not be prosecuted as a sex crime in Alaska.
"This legislation is a step in the right direction and provides an important tool for prosecutors to confront Alaska's profound struggles with violence against women," Representative Lincoln said. "Many organizations and individuals deserve credit for this bill's progress. Most of all, I thank the women who found the courage to share difficult personal stories during committee hearings."
In addition to modifying sexual assault statutes, H.B. 14 recognizes the serious nature of strangulation to the point of losing consciousness as first-degree assault and includes it in a list of aggravating factors for sentencing.
The bill also includes requirements that the criminal justice system notify victims of all sex crimes when a perpetrator is being released and allows a victim or their guardian to enter an opinion of a plea deal on the record.