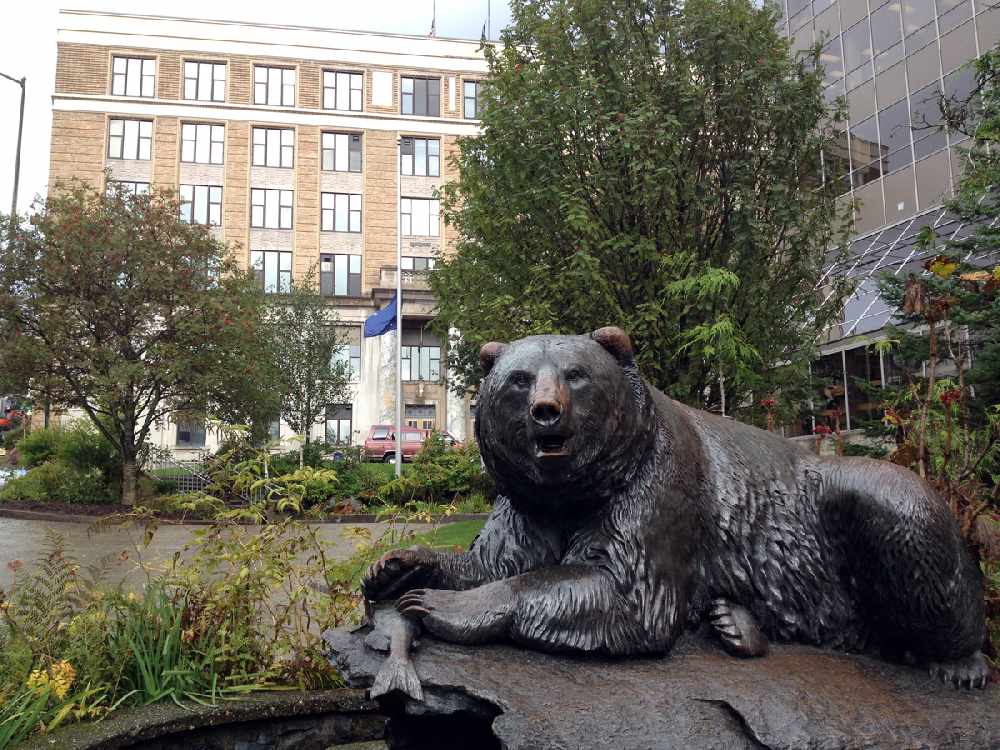 The Alaska State Capitol in Juneau.
Juneau, Alaska (KINY) - According the House Majority press office, the oil price crash is impacting production tax and royalty revenue, reducing FY20 and FY21 by a combined $1.2 billion.
Revenue adjustments, compared to the April 3 Legislative Finance publication, is about $127 million for FY20 and $96 million for FY21, reducing the projected end-year FY21 Constitutional Budget Reserve balance from $411 million to $189 million.
The stock market crash has affected Permanent Fund values as well. The Percentage of Market Value is based on the market value of the fund. Depending on how much is recovered, losses will reduce future POMV.
The 2020 Spring Forecast shows a reduction of some $300 million per year in the annual POMV payout in out years.
The oil production forecast was prepared before the crash and wasn't revised further to incorporate recent events. It is yet to be seen what effect that will have on production.
Spring forecasts see oil prices at $53, its highest, in 2029. The price is $37 per barrel for FY21 and $41 for FY22