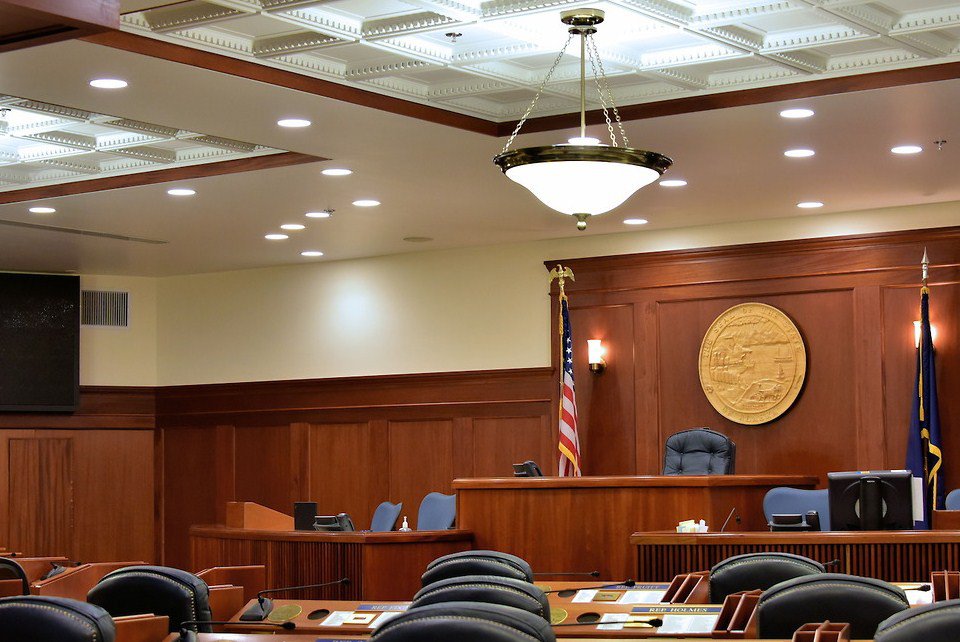 The chambers of the Alaska House of Representatives.
Juneau, Alaska (KINY) - Following the legislature's joint session to confirm Gov. Michael J. Dunleavy's appointments on Wednesday, two members of the Alaska House of Representatives sent a letter to newly-confirmed Department of Corrections Commissioner Nancy Dahlstrom.
In the letter, Rep. Dave Talerico (R-Healy) and Rep. Josh Revak (R-Anchorage) express concern regarding the department's internal disciplinary process and its intersection with the Alaska State Commission for Human Rights.
The letter specifically names Kendall Rhyne, the probation officer who was involved in the recent free-speech suppression incident that has led to the resignations of four ASCHR directors and commissioners.
"While we are gravely concerned that any state employee would try and use his or her government position to try and suppress free speech – an offense we believe is worthy of punishment on its own – we are equally as disturbed by new information that suggests patterns of troubling internal behaviors and abuses of power within government agencies," Talerico and Revak wrote.
The letter, which poses a list of questions and requests a response from Dahlstrom, represents yet another chapter in House members' ever-expanding investigation into misconduct within government agencies.
"No government agency is above the law, and neither are classified employees," Talerico said, following the joint floor session. "We have heard and seen enough to know that this is worth an investigation, and we are going to get to the bottom of it."
Click here to read the letter in its entirety.