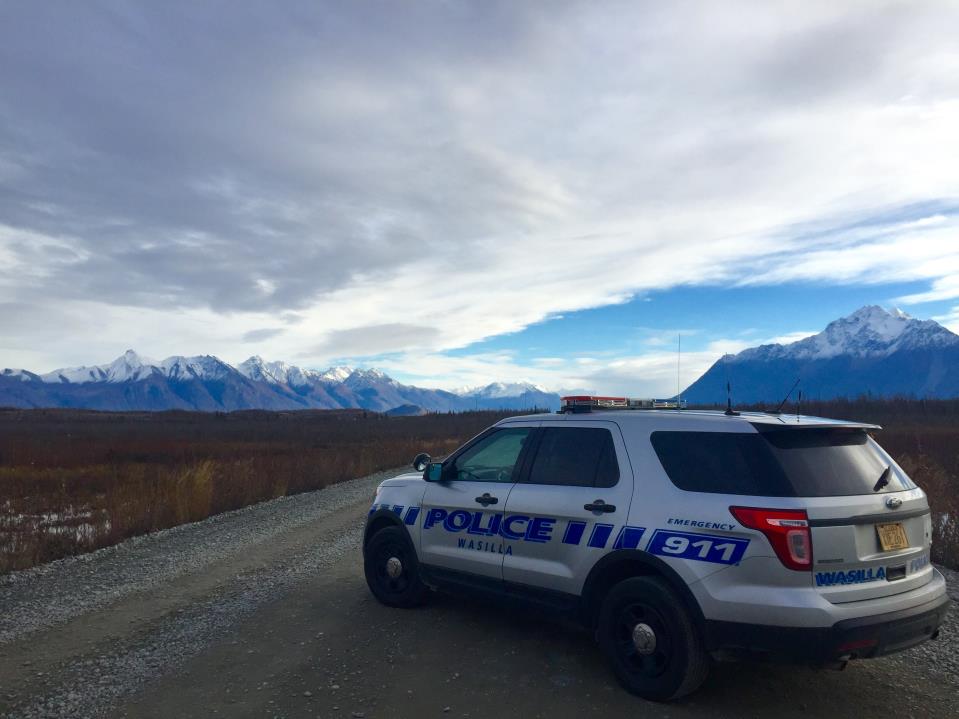 Wasilla, Alaska (KINY) - On Saturday at approximately 8:44 pm MATCOM Dispatch received a call about a suspect vehicle that fled the scene of a hit and run incident near the intersection of Church and the Parks Highway, in Wasilla, and was last seen traveling northbound on Church Road.
Wasilla Police located the suspect vehicle disabled and unoccupied near Glenkerry Drive at approximately 8:49 pm.
At approximately 9:05 pm, MATCOM dispatch received a call from a residence, that was a short distance from where the suspect vehicle was found by Wasilla Police, reporting that a male was on the front porch with a shotgun demanding keys to their vehicle.
The suspect broke inside the house while the occupants moved to the garage and left in their vehicle.
The suspect then left the residence and entered into another residence, which was occupied by three young children and an adult female.
The suspect, still in possession of the shotgun, separated the adult from the children while telling the female he was going to kill the children.
State Trooper Special Emergency Reaction Team responded and set a perimeter around the residence and began negotiations with the suspect at approximately 9:32 pm.
Negotiations were not successful and he refused to surrender.
At approximately 10:49 pm, in a clear hostage situation and with a continued and imminent threat to the female and children, State Troopers fired at the suspect and entered the house.
The suspect was still armed and was engaged again by State Troopers and Wasilla Police upon entry.
Wasilla Police and State Troopers fired at the suspect and he did not survive. He's identified as 25-year-old Douglas William Stroble.
None of the victims in the residence were physically hurt and none of the officers involved in the incident were injured.
Troopers and Alaska Bureau of Investigation Major Crimes responded to the scene and has assumed case responsibility.
The use of controlled substances by the suspect is believed to be a contributing factor.
Investigation by Alaska Bureau of Investigation continues.