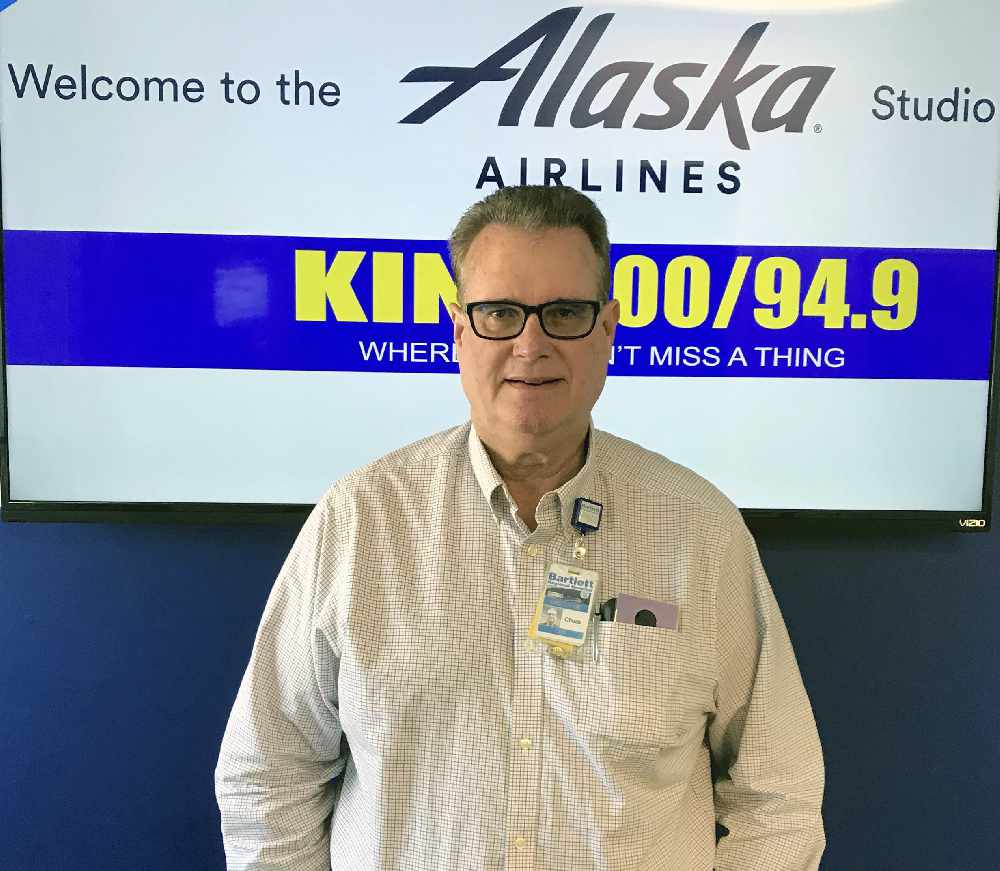 Outgoing Bartlett Regional Hospital CEO Charles Bill
Juneau, Alaska (KINY) - The outgoing Chief Executive Office of Bartlett Regional Hospital and the incoming interim CEO were guests on Action Line Tuesday.
Chuck Bill figures the handoff to Chief Financial Officer Kevin Benson will be smooth sailing. He said they've worked really closely and is in the loop on all the major matters before the hospital.
He said Benson is in a great spot to fill the interim role, a role he's done before in his long 30-year career.
In addition, Bill has offered to serve as a consultant which the Hospital Board was scheduled to take up at its meeting Tuesday evening.
Bill says there's a lot of interest in the job with over 50 applications received. The hospital's Human Resources Department is now conducting a preliminary screening of the applications.
Benson's name won't be on that list. Benson said he's been in health care financing for all of his career and doesn't believe he's ready to change professions at this point. He feels he can better serve the hospital in the chief financial officer role and supporting the new CEO once that person comes on board.
Meanwhile, Bill retires at the end of business February 5 and plans to leave for his ranch in Colorado two days later