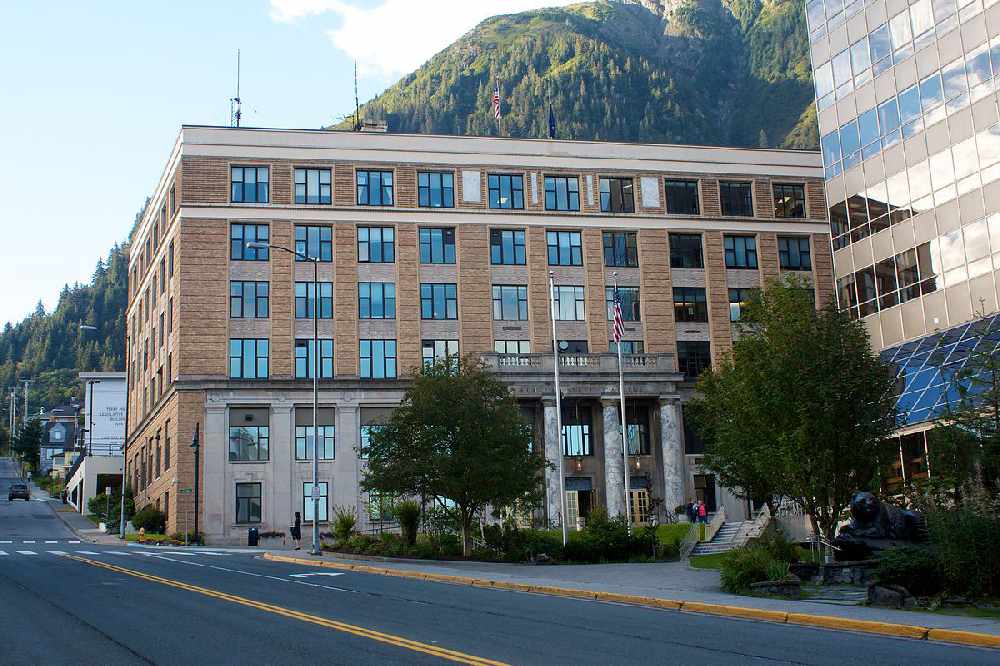 The Alaska State Capitol in Juneau.
Juneau, Alaska (KINY) - A rally in opposition to Gov. Mike Dunleavy's vetoes of the state budget is set for Monday, July 8 at the Alaska State Capitol.
Due to short notice for the event, the rally is set to be held at Seward Park. The rally will run from noon to 1 p.m. Bruce Botelho, the former mayor of Juneau and former state Attorney General, is one of the driving forces behind the rally.
According to Botelho, several organizations and speakers are in negotiations to take part in the rally. Those groups that have signed on in support are the Juneau Central Labor Council, AFL-CIO, Juneau Arts & Humanities Council, Association for the Education of Young Children, Thread Alaska, and Juneau Pro-Choice Coalition.
The governor recently vetoed $444 million dollars from the budget sent to him by the Legislature.
The Greater Juneau Chamber of Commerce recently sent out a letter urging the Legislature to override the budget vetoes.
The letter urged the Legislature to carefully consider the effects the governor's cuts will have on Alaska's economy and quality of life.