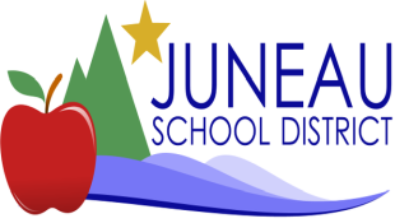 Juneau, Alaska (KINY) - The Juneau School District has announced that Joanna "JJ" Hinderberger will be the next Mendenhall River Community School principal.
Hinderberger was interviewed on Monday, April 29, in open session at the school. An interview panel, including representatives from the school's certificated and classified staff, district administration and the Site Council, conducted the interview and made a recommendation to the Superintendent, Dr. Bridget Weiss. Hinderberger officially starts the position in August for the beginning of the new school year.
Hinderberger is currently finishing her second year as Principal at Eagle's View Elementary School in Unalaska. She also serves as district test coordinator, special education and English Language Learner coordinator for the Unalaska City School District.
She started her teaching career in the Juneau School District at Sayeik: Gastineau Community School in 2012, completing her Educational Leadership Internship at Sayeik: Gastineau and Juneau-Douglas High School Yadaa.at Kalé (JDHS). Hinderberger also served as Interim Assistant Principal at JDHS in 2016.
Dr. Weiss toured the school with the candidate on Monday. "We are very excited to have JJ Hinderberger join the team at MRCS," Weiss says, "JJ brings a wealth of energy and expertise to support staff, students and families."
"I am overjoyed to have the opportunity to be the Principal of Mendenhall River Community School," Hinderberger says. "I am really looking forward to collaborating with staff, students, and families to nurture strengths and facilitate growth to ensure we are the best version of ourselves. I would like to express my gratitude for the interview committee, the MRCS community, and the Juneau School District for this opportunity."
Hinderberger holds a Graduate Certificate in Special Education from the University of Alaska Southeast. She has a Master of Science in Educational Leadership and a Master of Arts in English Language Learning from Western Governors University. Her Bachelor of Arts in Early Childhood Education is from the University of Alaska Anchorage.