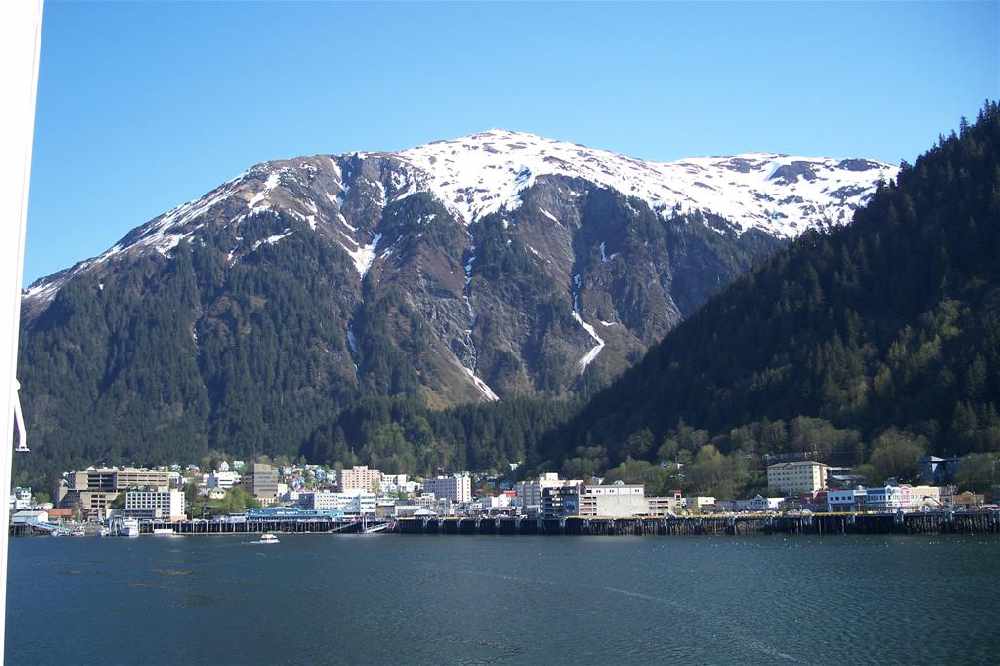 Photo credit to Wikipedia.org.
Juneau, Alaska (KINY) - Alaska State Troopers and Juneau Mountain Rescue combined forces to perform a rescue on Mount Juneau.
Alaska State Troopers said Zori Oberle, 22, of Juneau, became stuck on a small ledge on a cliff face near Mount Juneau.
Troopers contacted Oberle and coordinated the rescue efforts with Juneau Mountain Rescue.
Oberle had gotten off the trail and became stuck in an extremely rocky and steep cliff area while attempting to descend Mount Juneau, Troopers said.
Juneau Mountain Rescue was airlifted to the scene by Coastal Helicopters and was able to rescue Oberle and her dog, a Goldendoodle. without further incident and transport her to Juneau International Airport.