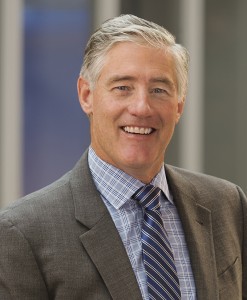 Phillips S. Baker, Jr.
Boca Raton, Florida (KINY) - President/CEO of Hecla Mining Phillips Baker said Greens Creek Mine in Juneau continues to exceed expectations.
Baker spoke at an investor conference in Boca Raton, Florida.
"Greens Creek continues to outperform with continuous improvement within the mine as well as continued low-cost exploration where the mine's life continues to get expanded."
The company recently reduced 25% of its workforce and reduced investment at its mine in Nevada.
They stopped operations at Hollister Mine and will stop operations at the Midas Mine at the end of the year.
Baker said at times they have shut down things at Greens Creek, only to come back stronger, "Greens Creek had the same situation early in its life where we had to pause it. We did studies and we did more drilling and we brought it back into production. As a result of it not quite $2 billion in free cash flow generating ever since without a negative year."
Baker said there are no major changes planned at Greens Creek in the next few years.
"Fr the next seven years it is business as usual. In eight years we need to do a tailings expansion. It's pretty steady as it goes. That means $100 million in free cash flow from the mine."
The company reported that Greens Creek mine produced 2.5 million ounces of silver and over nearly 13,700 hundred ounces
of gold this year, a significant increase over the third quarter last year.
That compared to 1.9 million ounces and 11,559 ounces, respectively, in the third quarter of 2018. Higher silver production was a result of higher grades due to mine sequencing. The mill operated at an average of 2,321 tons per day (tpd) in the third quarter, a similar throughput as the third quarter of 2018.
The cost of sales for the third quarter was $40.5 million, and the cash cost, after by-product credits, per silver ounce, was $2.05, compared to $52.2 million and $1.92, respectively, for the third quarter of 2018.3 The AISC, after by-product credits, was $6.05 per silver ounce for the third quarter compared to $9.20 in the third quarter of 2018.4 The per ounce silver cash costs were higher primarily due to lower base metals prices, while AISC was lower due to lower capital spending.