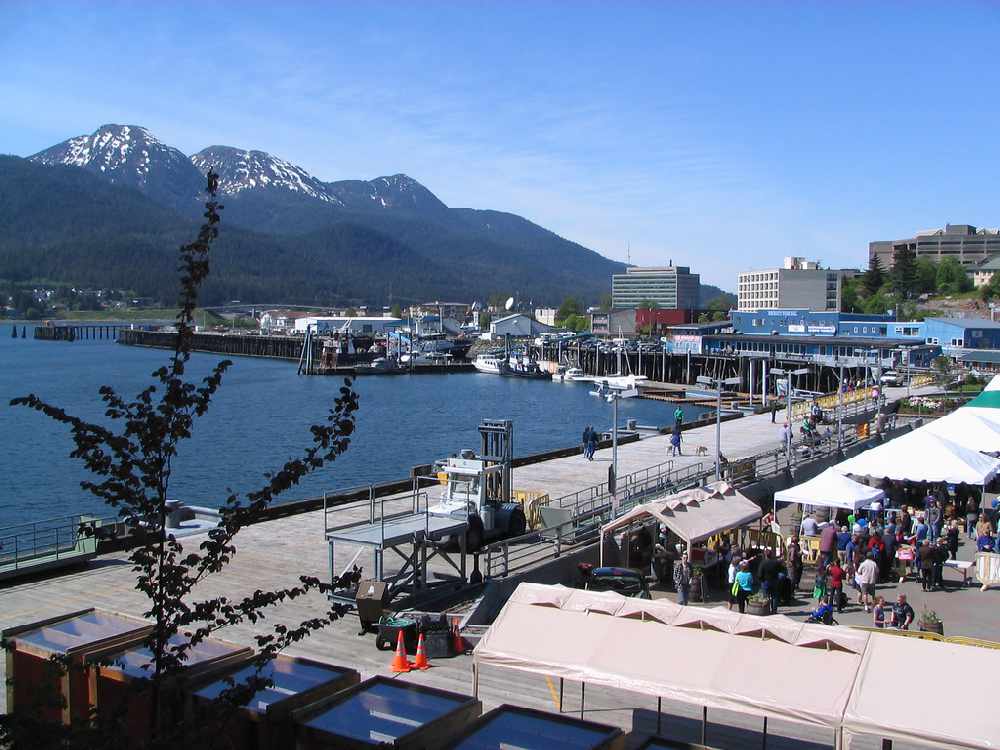 Juneau, Alaska (KINY) - Juneau District Heating expects to spend over $50 million eventually for a new service that can help heat the downtown area.
The company ordered some pipe from Denmark supplier Isoplus. It will be installed starting this summer in cooperation with the Alaska Department of Transportation Project to improve Egan Drive from 10th to Main.
The pipes will serve as the main arteries to supply the heating needs of a huge portion of downtown businesses and residences.
The system is modeled after the District Energy system in Drammen, Norway, the JDH system will be the first of its kind in the US that will transfer heat from the Gastineau channel using a set of 15 MW seawater heat pumps within the District Energy Plant. The seawater heat pumps create "value-added energy" because the system is able to harvest heat at over 300% efficiency. That means that for every one unit of hydroelectric based energy that is put into the system to drive pumps, motors and the heat pumps, that three units of deliverable high heat energy are available for sale. The achievable goal of this project is to produce and supply all customer heating requirements using 100% renewable electrical input with zero carbon emissions.
Chief Executive Officer Keith Comstock said the system will lower energy costs and add cost certainty for customers.
The high-temperature district energy delivery system will negate the need for on-premise boilers and eliminate the burning of millions of gallons of fossil fuels in Juneau each year. This remarkable system will provide customers relief from fossil fuel price volatility, while also eliminating costly future capital expenditures. Other customer benefits include financial savings, environmental benefits, reduced complexity, and safety.
Construction will take place in phases over a period of 2-3 years, potentially starting as soon as 2019. Initial commercial operations could begin as early as 2021.
Juneau District Heating is a subsidiary of Juneau Hydropower Inc. (JHI). JHI is an independent power producer that will be constructing the Sweetheart Lake Hydroelectric facility in Juneau. For more information, please visit http://www.juneaudistrictheat.com .